I recently posted this query on LinkedIn's Trade Show Marketing Group discussion page:
I'm looking for blogs that focus on tradeshow or event marketing. I'd like to create a blog post with a list of useful related blogs. Any suggestions?
The best blogs (to my mind) are the ones that have useful information, insight into industry happenings, active readers participating with comments and are updated at least once a week. A good blog also features a mix of media: audio and video and photo collections are a plus. Guest bloggers also add new blood to the cauldron of posts. Variety is indeed the spice that draws more readers.
I do not want to know of corporate blogs that are basically a platform for pitching products and services.
Would love to hear what blogs you're reading event/tradeshow/conference industry!

I did get some responses – enough to put together a short post to look at the blogs and make a few comments: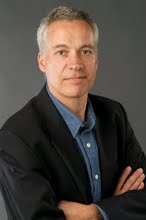 Hi Tim,
I recently started a blog at http://2xhib.blogspot.com. I agree with your description of a good blog. My blog may not have all the ingredients yet you describe, but I am learning… like so many of us who started leveraging social media. Good luck with your blog.
Nick
As Nick said, his blog is brand new – just four posts as of this reading. However, his posts are informative and worth reading if you're in the tradeshow industry. Nick, I'd urge you to try and post a few times a week. By doing that, you're telling the world a few things. First, it shows you're active. The more active you are, the more interested your readers will be. Secondly, it'll give Google and the other search engines some content to crunch and log – and that will start sending more traffic your way.
Nick's also getting started on Twitter. Keep it up Nick…always good to see relevant, worthwhile content.
Tim,
I enjoy your blog as well as the following:
http://www.letstalktradeshows.com
http://www.tradeshowscoop.com
We also now have a blog dedicated to exhibit and event marketing called Total Solutions Marketing, written by the TS2 show team at http://www.ts2show.wordpress.com.
Shauna Peters, Marketing Manager at National Trade Productions, Inc

Let's Talk Trade Shows is hosted by Joyce McKee, a tradeshow marketing expert and consultant that I met years ago before blogs and podcasts were a 'thing.' I even had her on a phone interview at one point.
Joyce's blog has a lot of good stuff, including audience 'attractors' like free e-books, papers, and lots of relevant posts. She also has started doing more video, which I always recommend because, let's face it, some people just like to watch short videos. Not only that, but having a video shows your audience who you are, how you act, and how you talk. It humanizes you. As a result, it tends to attract people that like what you do, so they'll come back more often.
Tradeshow Scoop, on the other hand, looks like a de-humanized blog. Yes, it has a lot of information about various aspects of tradeshow marketing. But there's no face to it, no human element. The archive listing shows that it's been on since March 2007. But there's no information on the "About" page. After running across a few grammatical errors ('there' for 'their'), and seeing no graphics, videos or other 'eye-candy' I realized that I would probably never return to this blog.

Finally, Shauna, I liked the Total Solutions Marketing blog. Good information posts, added graphics and photos to break up the copy, and at least a couple of posts a month for the past several months. It appears that the blog is taken seriously by the owners, and I would encourage more posts – and hey, get out that little Flip video camera and get on-screen for a few short informative posts!
Hi Tim,
We just started a blog that has a focus on face-to-face marketing.
http://gallowire.blogspot.com/
We will be adding a wealth of content moving forward.
Thanks!
Valerie Hurst, Inspires GALLO Clients with Effective Trade Show Exhibit Marketing, Events & Environments in Cleveland & Beyond

Again, a new blog with just a handful of posts since launching in mid-September. This blog looks to have a more 'human' element with one post titled "Musings of a Guy Who Used to Play Football…Without a Helmet." With a title like that, you're drawn in to find answer the question 'what the hell?'
I'll check back and see how the new blog develops – thanks for the tip!
Hi Tim—
You asked for some trade show related blogs awhile back. Here are a few:
http://optimagraphicsblog.wordpress.com/
http://displaydiva.squarespace.com/
–Mel White, Classic Exhibits

Let's look at the Optima Graphics Blog first. At first glance, I can see there's a pretty high level of fun and creativity here. They took the time to put together a video which – in 'old-time' fashion – showed what a 'rapid response' is. Yes, it's just a commercial, but clever.
After looking a little deeper, it appears that the blog – while definitely a corporate blog – is set up to show the human side of Optima Graphics, while still pitching products and service. They have so far managed to walk the line between pushing products and having fun and showing their human side.
On the downside, I noticed a lack of 'widgets' or further information in the right-hand sidebar. This is a good opportunity to put link listings, previous post listings, free e-book downloads, links to graphic templates, and links to other pages where we could learn who's actually behind the blog. The more human face we see, the more inclined we are to want to do business with someone.
Display Diva, hosted by Tracey Lindsay, is certainly an active blog. It's fun to read, with off-topic posts such as quotes from Mad Men's Don Draper, complaints about Twitter and more. Tracey does get in tradeshow and exhibit-related articles and posts, but doesn't flinch at putting something up just because she finds it amusing or entertaining.
I would also give her high marks for having her Twitter feed displayed (in spite of her dissing Twitter in a recent post!). There are a few points of dissonance, such as the upper-right hand "Archive" header, which then offers links to her Twitter account and the main page at LinkedIn (where's the link to Tracey's LinkedIn page?). I also feel that she's missing an opportunity to put previous post links, free e-books, etc., in the sidebar instead of leaving it mostly blank.

Finally, I wanted to take a quick look at the blog from Classic Exhibits. Mel was too humble to ask me to review it, but to my mind, it's the epitome of what a 'corporate' blog should be. It has useful information and articles posted regularly; it offers opinions on the state of the tradeshow industry, and it showcases new company products. Most of the articles are posted by Mel White, Classic Exhibit's VP of Marketing and Business Development or Kevin Carty, the VP of Sales at CE.
The blog has a distinct personality which makes it fun to read – and to even get a little riled up about if you're an exhibitor. Kevin and Mel have obviously made a decision to call 'em as they see 'em by posting opinions on various aspects of the industry. It makes for engaging reading.
I also like that the blog is seamless integrated into the overall Classic Exhibits website, making navigation back and forth effortless. Kudos to Kevin and Mel and their C.E. team for continuing to stay on the leading edge of online marketing and social media.
And a few final thoughts on blogging and social media in general…
A blog is a living, active thing; an online extension of who you or are, or what your company is. It needs to be fed regularly, like any living thing. Articles, quick posts, videos, audio podcasts, guest posts…whatever you can come up with to keep readers coming back.
And if you're going to have a blog, make sure you're doing all you can to drive traffic to it. I find that a third of my traffic comes from Twitter, a third comes from Google organic searches, and the rest from a variety of sources. Click-throughs are increasing from both Facebook and LinkedIn.
If you don't have a Facebook page yet, look into setting one up. If you're on LinkedIn, join some groups and start discussions. Nothing wrong with asking a question based on a recent blog, podcast or video that you posted and pointing people to your page. Some topics hit a hot button and the next thing you know you've got a few dozen more visitors.
Offer freebies – things of value – on your site. Write an e-book, put together a special report or other download. You'll notice I have a page set aside on this site with a series of PDFs intended to help tradeshow marketers. Publish a regular newsletter. Contribute to other blogs.
Remember, in this world where social media is drawing millions of people, you are what you publish.
What are you publishing?