The stats are unreal and the numbers keep rising:
Facebook has over 688 million+ users
Twitter: 200 million+
LinkedIn: 100 million+
YouTube: 300 million+
WordPress: 130 million+ blogs
Covering all of those bases takes a lot of time and effort. So if you can't currently cover all of those bases, what's the most important place to start?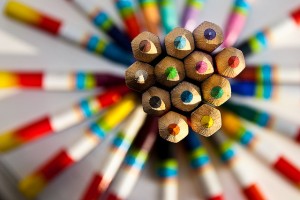 It depends on how you want to use the various outlets for your tradeshow marketing. If getting people to the show is your weakest area, perhaps shoring up that effort will result in more folks showing up at your booth, where your effort and follow-through are strong. Twitter and Facebook are particularly good at driving traffic by using pre-show promotions and in-show calls to action.
If your post-show follow-up is weak, it might mean that you put more effort into making your target market more aware of what you're doing post-show. Even though lead follow-up doesn't necessarily directly relate to social media post-show, making your audience more aware of what you DID at the show is an effective way of keeping your audience informed. Use Facebook and YouTube to keep those followers and searchers informed. Twitter can drive traffic to both outlets.
To boost your pre-show marketing, as mentioned, the best outlets are Facebook and YouTube. Twitter can be effective as well, but typically only a few days or weeks prior to the show, while Facebook and YouTube can be used to roll out more specific and detailed information. Twitter works well for driving traffic and for connecting with other people attending the show, and in my experience people only really start to connect and make plans to meet up a week or two ahead of the show.
LinkedIn can be used effectively to narrowly target attendees that you'd like to meet in person. Find them by joining tradeshow groups and striking up online conversations and connections. LinkedIn is more work, but the payoff in making personal connections can be worthwhile.
Social media is not a coookie-cutter, one-size-fits-all answer. Your situation will be different from other companies as you have different goals and a unique situation.
But by understanding the basic uses of the various outlets, and how you can best implement those tools for situation, you can increase the odds that your company will get the social media edge on your competitors.
Addendum: I put the question out on Twitter this morning: "Which is more important in #tradeshow marketing? Blogging, #FB, Twitter, YouTube, LinkedIn? #eventprofs" and got a few folks to chime in quickly:
From ActiveEventsGuy: "All are important if you have a clear and well defined strategy. What are the messages, Who is your audience… Where is your audience online, and How the members of your audience like to consume the content (video, blog, visual, etc)." (okay, it took him two tweets to get all that in!)
From TuvelComms: "All of the above, depending on where target audience is. PLUS don't forget to integrate w/ email, print, other mktg channels."
EDPA_LVC re-tweeted my request…but didn't chime in. Drat! Hey, feel free to comment…!