I've posted on Facebook and Twitter in the last several months about my book-in-progress, including at one point running a Survey Monkey poll asking people to chime in on possible titles. Thought it might be fun to post an update on where the book is and when it might be released.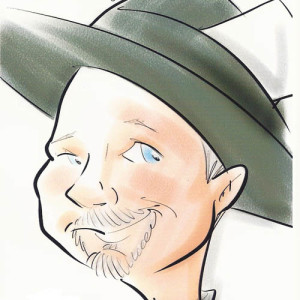 After working steadily since Fall 2014, the manuscript is virtually done. It's been edited, cleaned up, spiffed up and it feels like it's well-organized and flows pretty damn well! I've been working with, among others, editors at CreateSpace who, once they see the most recent version, will move into formatting the book. Then we'll insert the title pages, index (with accurate page reference notes – one of the last things to be completed), upload the cover and send it to press (update 7.28.15: manuscript is now in the formatting stage).
This is without a doubt the biggest writing project I've done. Or at least seen this far through. There was that movie script ten years ago. And at least three unfinished books that are still sitting around. But this is important to me. Not only to finish it and get it out there, but to spread it around. I think it's good. I'm involved in every aspect, from sourcing the illustrator for the inside drawings, to mocking up the cover (although the final cover will be done by someone who knows what they're really doing), to putting marketing material together (again, getting some help here!).
So what will it be called? We (my helpers and I) have gone through at least a dozen or more potential titles, trying to land on the one short and sweet and ultimately pointedly descriptive title that tells potential viewers at a glance exactly what it's about.
It'll be called "Deconstructing Tradeshows: 14 Steps to Tradeshow Mastery." It'll show the 14 steps, from organization, budgeting, booth design, booth staff training, in-booth professional presenters and more, that I feel an exhibitor needs in this day and age to succeed – really succeed at tradeshow marketing.
The book grew out of my frustration at seeing exhibitor after exhibitor spend thousands of dollars on really nice exhibits but come away from the show wondering why they didn't bring home more leads or connect with more people. Turns out that they really were missing many of the critical steps that successful exhibitors don't miss.
Even though it would be fun, I can't consult with everyone. So writing the book was my way of sharing all of this important stuff I've learned in nearly 15 years in the industry.
When? How about September? If not September, perhaps October. In any event, it's getting closer. Want to be notified when it comes out so you can latch on to your own copy? Just subscribe to my newsletter by filling in the form here.