In the 1992 Bill Clinton Presidential Campaign, his advisors made sure the campaign talking points were focused on the economy. So much so that they held as their campaign mantra "It's the Economy, Stupid!"
It's unimpeachable advice.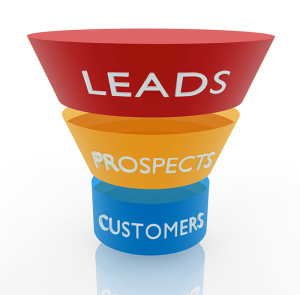 That is, to focus to sharply on one single element. Sure, they had to make sure that all other parts of the campaign were functioning well, but the economy was the overarching focus.
Focusing on making sure you follow up on your leads is as critically important.
The long-held statistic that 80% of all tradeshow leads are never followed up with may or may not be true (doubtful, actually), but what is true is that if you don't follow up on those leads, you won't sell anything to those potential clients.
In the course of lead generation and follow up, what's really going on?
First, there are the methods of gathering leads. Make sure yours are effective.
Then, the leads must be graded in terms of Cool, Warm and Hot.
Third, the leads must contain information that allows the folks back in the office to follow up properly.
Fourth, they must be followed up in a timely manner, consistent with what was agreed to with the prospect.
And fifth, they MUST BE ACTED UPON!
It's like they told me in junior high school: if you want to dance, you have to ask someone. You can't just spend the entire dance standing in the shadows with all of the other folks scared to ask someone to dance.
Bring home the leads.
Follow up!