Over the years I've done a number of webinars, some for myself and some because other entities have asked me to do so. I've thought for the last year or so that I wanted to start doing them regularly, so I've committed to a schedule of at least one webinar a month for 2016.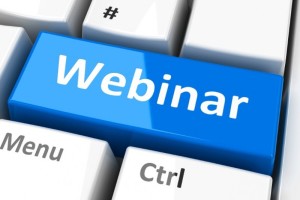 I'll be using the WebinarJam platform. I checked out a number of platforms, compared costs and related tools, and think it's a good match for what I would like to do. I've also joined Webinara, which is a webinar promotion platform, so we'll see what happens with that affiliation. Webinara, if you aren't familiar with them, is a Norway-based company that looks to spread the word about webinars across many different markets. Again, we'll see what happens with that!
January 20 Webinar: Your Tradeshow Marketing Questions Answered
As for the first webinar, it's set for January 20, 2016 at 10 am Pacific. I'm going to do a Q&A on tradeshow marketing. So if you have a question, make sure you register for the webinar. It could run ten minutes, it could run 90! I don't know. We'll see how many people submit questions or join us online. It should be fun, and in any event, the WebinarJam platform records the webinar automatically and makes it available on my YouTube channel.
Here are the details:
Title: Your Tradeshow Marketing Questions Answered
Date: January 20, 2016
Time: 10 am Pacific, 11 am Mountain, 12 noon Central, 1 pm Eastern
Spread the word – I hope you'll join us!