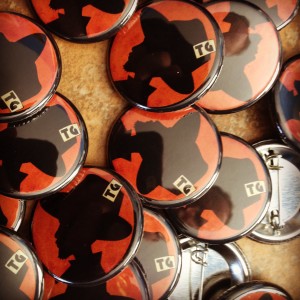 Nothing like a shameless promotional plug, eh?
Given my recent propensity to do more promotion that usual (see TradeshowGuyWebinars.com), I had one of those middle-on-the-night flashes: GET SOME TRADESHOWGUY BUTTONS! And GIVE THEM AWAY!
Of course. Why not?
So if you see me at a show, ask. I should have a handful in my pocket. And in March, I'll have a hundred or two at Expo West in Anaheim, handing them out to exhibitors and attendees.
Just for fun, you know. Want some? Tweet me for a free button at Expo West!