The trick these days is to find a shortcut but frankly you can't hack tradeshow success. You know, the kind of shortcut that allows you to find success without really working on it. One of the most popular sites is LifeHacker which shows many ways to exploit rules to your advantage, survive a wasp attack, build a GoPro mount from a plastic pop bottle and more.
Oddly enough, if you search Lifehacker for "tradeshow" you don't get any life hacks for tradeshow success.
That's because almost everyone will tell you that if you want to be successful in tradeshow exhibiting, you have to put in the work.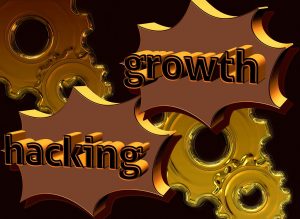 Oh, sure, there will be people who will cobble together a creative booth for a few bucks out of bicycle frames or old barn wood or whatever, but it doesn't really get you to a successful tradeshow experience.
It takes work, planning, execution, review, re-focusing and continual incremental improvement to keep building your track record.
You may find hacks for lots of other parts of your life, but when it comes to business, more so-called hacks aren't worth the digital ink spilled. Put in the work.
When you do become successful, it'll be worth much more anyway.
---
Click Here to Get Your FREE Digital Copy of My New Book "Tradeshow Success"