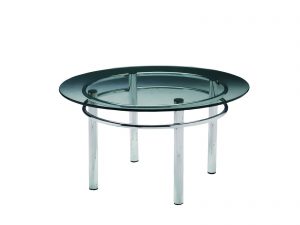 With a multitude of moving parts in tradeshow exhibits, where does furniture play a part in your booth? Do you purchase chairs and tables and ship them with your booth? Or do you simply rent furniture each time you exhibit?
There's no single right 'one-size-fits-all' answer. Life isn't that way, unfortunately (or maybe fortunately)! Nope, in fact it might be that your exhibiting needs change drastically from show to show, and you have to rent sometimes and other times it makes sense to ship furniture.
So how often to exhibitors actually rent furniture? Surprisingly, it's over half, according to several I&D companies that were queried at an April event. In fact, it was close to 75% to 90%! So if you're currently NOT renting furniture, you're likely one of the few that are either shipping it in your booth crates, or having your clients and staffers stand the entire show. Whew!
The cost of renting furniture can add up, we know. In fact, if you're new to furniture rental, you might be shocked to see that it will often cost more to rent a nice chair or table than it is to buy. And if it doesn't cost more, it will likely cost close to the purchase amount. But if you calculate the cost of shipping, drayage, return shipping and storage of the furniture, the cost continues to increase. And even if you own the furniture, you'll have to replace it at some point due to damage and wear and tear. So how much does it really cost? Unfortunately, tradeshow exhibits – including furniture – take a beating and often have to replaced or repaired frequently. So your cost of owning keeps going up.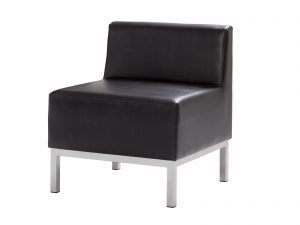 With furniture rental, you are paying not only for the cost of the furniture, which rental companies go to great lengths to make sure are in excellent shape (otherwise they'll lose customers), your cost typically includes shipping and drayage. So that $300 for a chair is a one-time cost that means it'll show up at your booth and will vanish once the show is over – all coordinated by show services or your tradeshow coordination company.
TradeshowGuy Exhibits Exhibit Design Search recently added a new strategic partner: Cort Furniture. Here is where you'll find virtually any furniture item that you'd ever need in a tradeshow booth, from plants to stanchions, from small refrigerators to tablet stands, from bar tables and stools to luxury office chairs and ottomans and much more. And the prices are very competitive, so if you're looking to rent a furniture item for your next show, just review the selection here and see what works for you.