The good folks over at Eventbrite offered to share their findings and infographic in how online talk and chatter can impact events. By analyzing tweets from over 60 events, they took the data into a special shake-n-bake room and came up with some useful findings. For instance, did you know that 50% of all online chatter about an event takes place prior to the event? Or that during the event, over a third of the tweets included a quote or a photo from the event?
Check out the infographic. Grab the whole enchilada here: Fundraising Trends from the Twitterverse: How to turn your fundraising event into social media gold.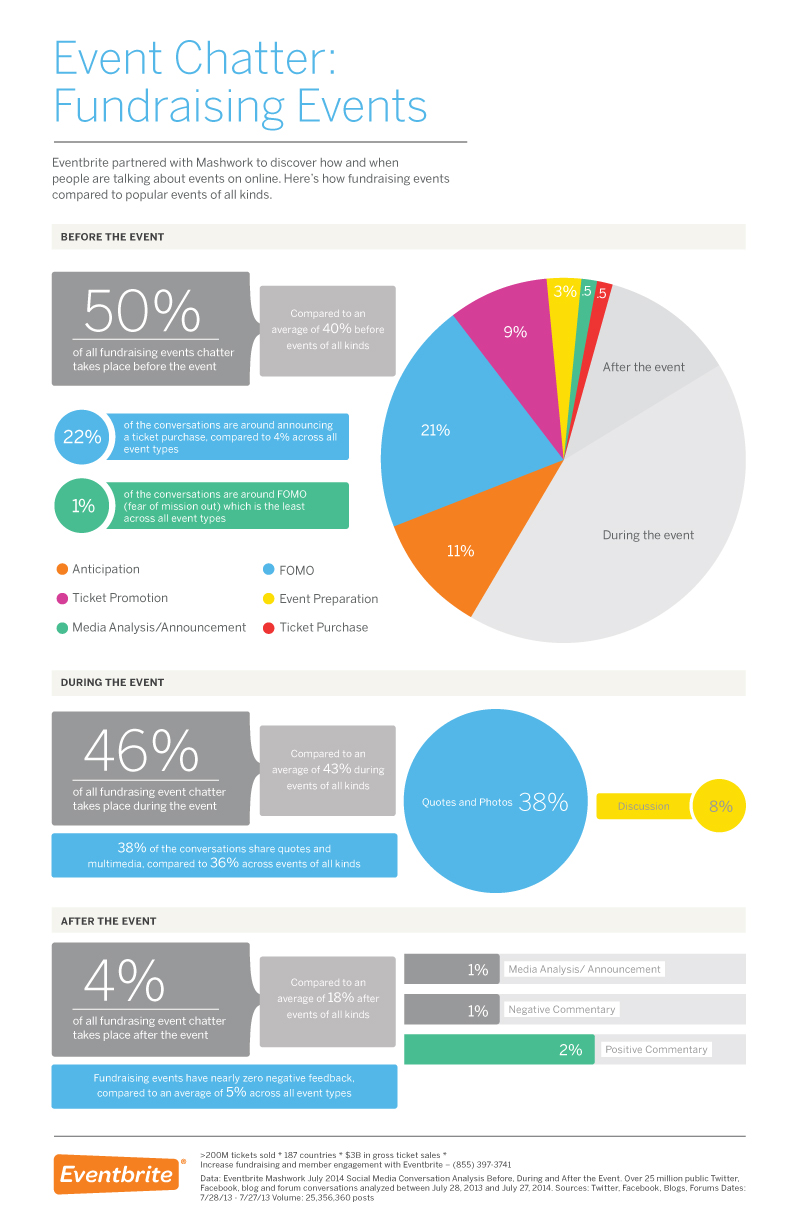 Feel free to check the original post here.