My oldest son is a millennial. Born in 1992, he's toward the end of the age range, which to marketers are those born between 1980 and 1996. So as we slip into 2017, the oldest of the millennials are hitting 37 years of age, the youngest are just reaching the legal drinking age in most states. I'd like to think that I am at least familiar with how millennials act and what drives them. But I still find myself surprised at some research findings.
So do millennials like tradeshows? If so, what does it take to attract them?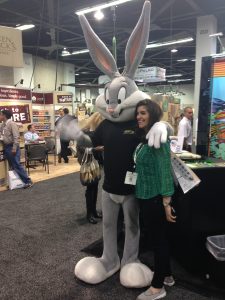 As an aging boomer, I'm a generation ahead of millennials, but I talk to them a lot. In fact, I would say many millennials are in positions at companies that coordinate or help assist the coordination of tradeshow marketing. So yes, a lot of them go to live events such as tradeshows. In fact, according to a recent EventBrite , about a third (30%) of millennials say they met someone at an live event that became a good friend. Even more, 79% of millennials say that going to live events with family and friends deepens their relationship. With the advent of social media and online connections over the past decade or two, it doesn't surprise me that millennials in particular are looking for more ways to bond other than a digital connection, and live events are a significant way for them to do so.
From the executive summary of the EventBrite research report, which was conducted by Harris, "they are increasingly spending time and money on them: from concerts and social events to athletic pursuits, to cultural experiences and events of all kinds. For this group, happiness isn't as focused on possessions or career status. Living a meaningful, happy life is about creating, sharing and capturing memories earned through experiences that span the spectrum of life's opportunities. With millennials now accounting for over one fourth of the total U.S. population, their high focus on experiencing life supports the growth of an economy driven by the consumption of experiences. The combination of this generation's interest in events, and their increasing ability to spend, is driving the growth of the experience economy."
Other key findings: millennials prefer experiences to things. Yes, it appears they always want to have a new phone or electronic toy (as advertisers would have to believe), but more than ¾ would choose to spend money on a desirable experience over buying something they want.
So how do you attract and impress millennials?
According to GES's Chief Creative Officer Eddie Newquist, you should craft a holistic experience for millennials. Also: don't overdo the technology, give them something to DO in your booth ferhevvinsake, be creative and bold, and give them an opportunity to buy in at the last minute. They also respond more to digital marketing efforts, so that last minute to attend might have an impact.
Bottom line: millennials like live events, they attend tradeshows, but they're looking for more than just the average exhibit or experience. Learn to step it up when targeting them.