It used to be that the tradeshow exhibit classic was the curved pop-up back wall. It was quick and easy to setup, looked good and did what you wanted it to: gave you a respectable presence at a tradeshow booth in a 10×10 space.
That's old. Now the new tradeshow exhibit classic booth is the LED fabric back wall, or light box. Dang, they look good. Here's why.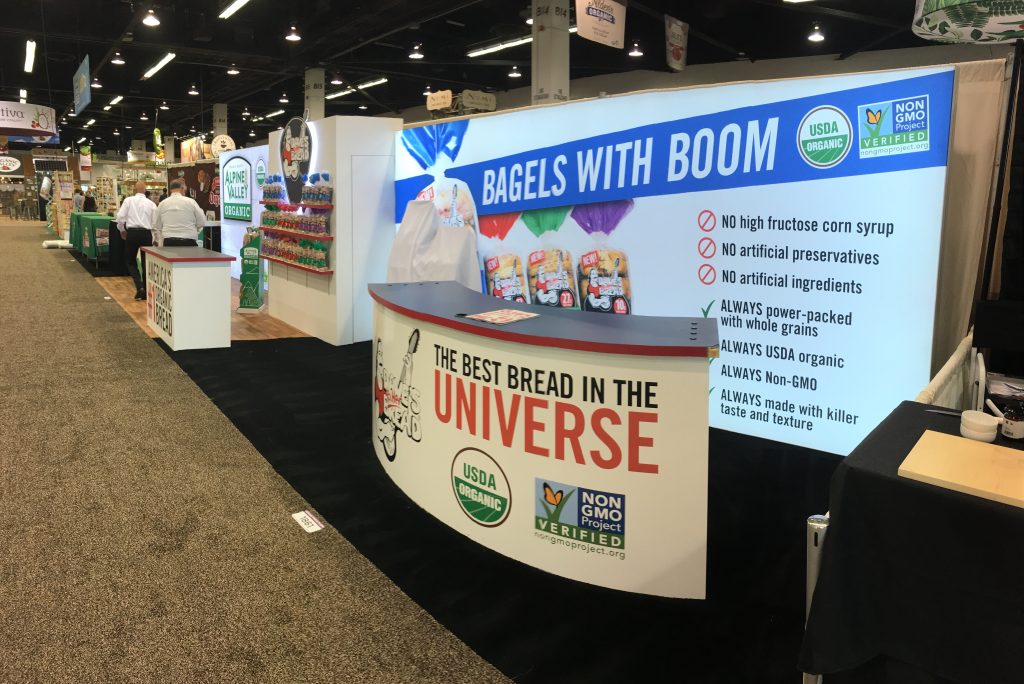 First, a fabric back wall is dominated by the SEG – silicone edge graphics – that are gorgeously printed using dye-sublimation. Then a thin silicone stop is sewn around the edge of the graphic, which is installed by inserting the silicone strip into a small channel in the facing edge of the frame. The SEG graphic is the main part of the new tradeshow exhibit classic, and the flexibility that comes with it makes it the new classic.
For starters, the graphic can be printed at any size. The frame can be made at virtually any size that fits in your booth space. The beauty of the flexibility is that you can add counters, closets, shelves, monitors or other items in and around the fabric back wall to create a unique exhibit.
But wait, there's more!
The SEG graphic can be a free-standing unit, or it can mount to a wall, such as in a corporate conference or entrance, or it can be hung from the ceiling.
Now, let's add another great feature: LED backlighting. The technology of LED lighting has improved drastically in the past decade, and the cost has plummeted, it seems that hardly anyone ever uses halogen lighting at tradeshows any more. The LED lights are inserted into the aluminum extrusion frame and, with the addition of an opaque white backside "blocker," the light is spread evenly throughout the graphic.
With the technological advance in fabrics and printing, the printers who are keeping up with the current wave are able to offer extremely high-quality printing (blacks are BLACK, reds are RED!) on high-quality fabric to give you printing that is hard to distinguish from printing on paper.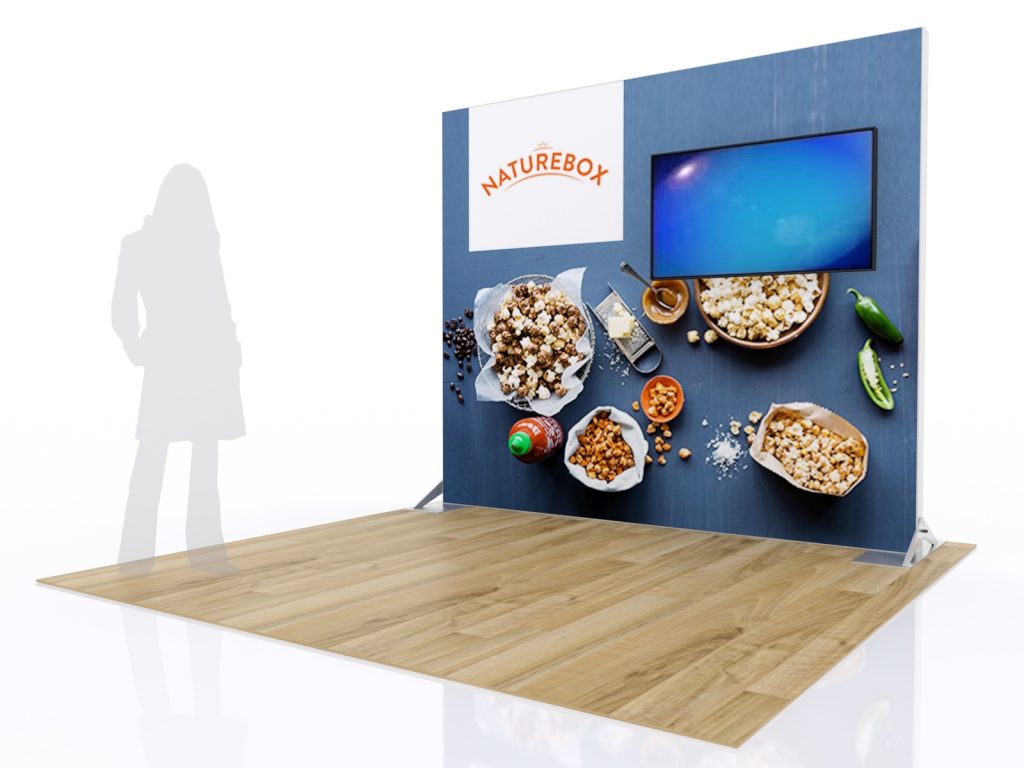 Depending on your printing vendor, you can create giant fabric graphics up to 16' high and as wide as you'd like with no seam. Finally, fabric (and the aluminum frame) can be recycled, and it will store and ship in small containers, saving you money all down the line.
---