I've been attending tradeshows for nearly twenty years. In looking back on photos from that era – the early 'Naughts as the first ten years of this century are sometimes referred to – things look different. It's often subtle, but what the photos from that era show is what's NOT there. You have to look closely and compare the images from around 2003 – 2005 with images from today's shows.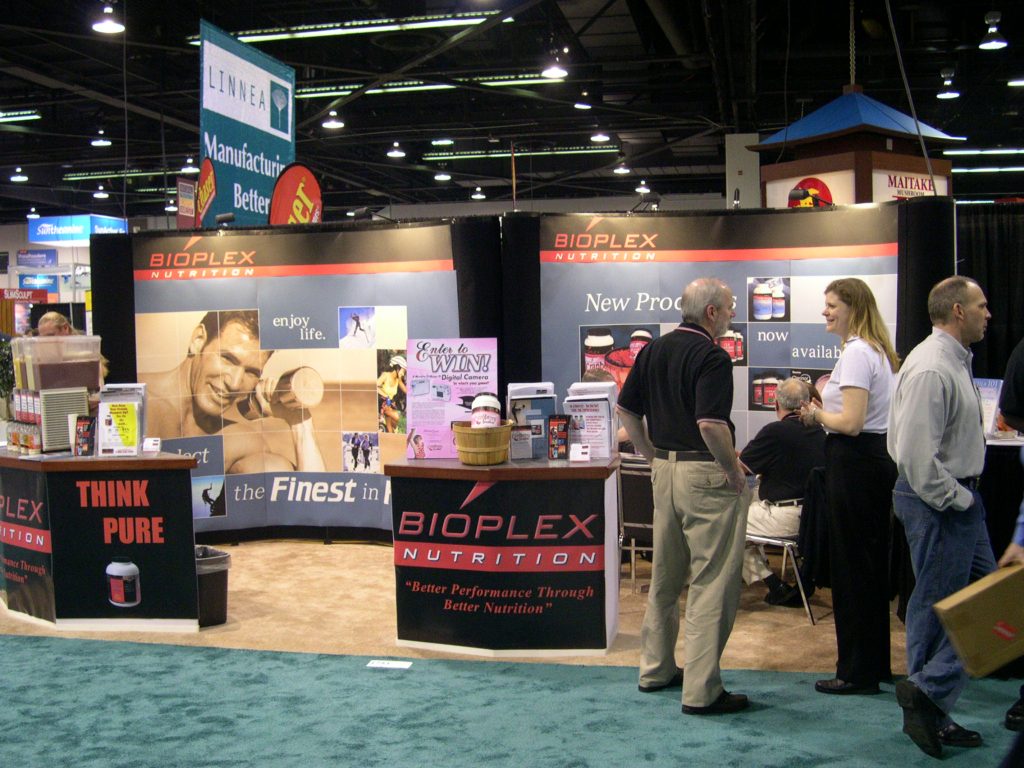 The big changes?
Video: Depending on the show, some are stark and blatantly obvious. For example, I saw so many large video walls at this year's National Association of Broadcasters Show in Las Vegas I lost count. Big, small, portable banner-stand-like video walls, large walls used for training (Adobe and others), most of them extremely high quality.
Some smaller shows or different types of shows may not have the large video walls (or only a few), but my impression is that a majority of exhibits have large video monitors. These typically range from around 40" to as much as 70" and all show sharp images. It's much easier to attach monitors on exhibit walls when the monitors are so slim compared to what was available a couple of decades ago.
Fabric Graphics: Printing on fabric has come so far, it's hard to imagine what it was like at the turn of the century. Printers have gotten so much better and fabrics have also improved that in many cases what you're seeing on the exhibit walls are fabric graphics printed with such depth and clarity it compares with top of the line paper printing.
LED lighting: Hand in hand with fabric graphics, the evolution of LED lighting has meant better lights for a fraction of the cost. Combine LED lights and an aluminum frame with fabric graphics and voila you have a fantastic-looking lightbox that shines!
Augmented Reality: I've only seen this a few times at tradeshows, but I think it's going to spread. It's showing up at museums and other permanent installations. Why not tradeshows?
3D Virtual tours: Again, not used so much these days, but check out the recent interview I did with Phil Gorski from Ova-Nee Productions and see what they're doing in the tradeshow space. I can see this happening more and more to take the physical tradeshow to a larger audience in the digital world.
Virtual Reality: Not something that is taking over the tradeshow world, but it is definitely there and a smart exhibitor that chooses to use VR will plan to do it right. Here's an interview I did with Foundry45's Dave Beck.
Interactive Touch Screens: Depending on the way you want your visitors to interact this can be a big benefit to help show off your company, products and people.
Charging Stations: At the turn of the century hardly anyone thought of the need to charge a portable device. Now it's hard to find anyone who doesn't have that need a time or two a day during a long tradeshow. Charging stations can be custom-designed and built to fit your brand and to fit seamlessly into your exhibit.
Apps: Of course, there were no apps 15 – 20 years ago. Today it is a rare tradeshow that doesn't have its own app where you can find exhibitors, information and subscribe to updates about the show.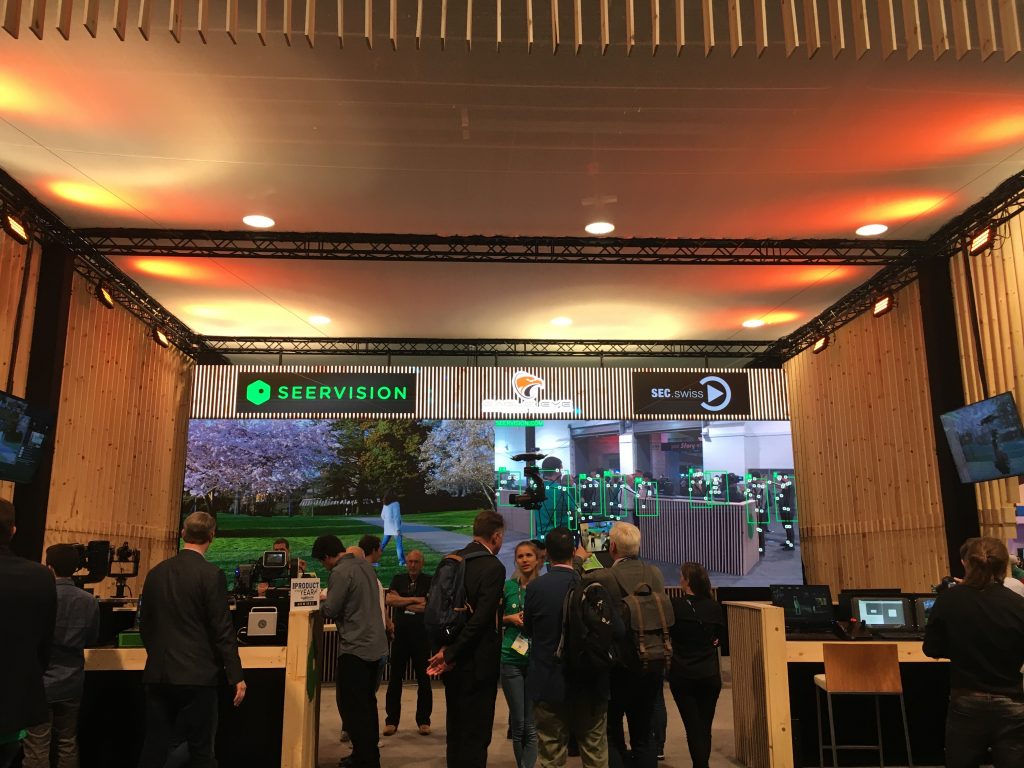 Social Media: This also didn't exist back then. Today it almost seems old school to be doing regular social media posting about your tradeshow appearance. I mean, even Grandma is on Instagram, right? But social media is still a good way to post photos, respond to comments and let your followers know what's going on while your company is exhibiting.