You have literally a few seconds to catch a tradeshow attendee's attention. You've been there: walking the show floor, heading across the hall. You see someone you know; you get distracted, you spill your coffee on your pants. There's always something that keeps you from paying attention to the tradeshow exhibits around you.
Even highway billboards sometimes get more attention than your booth.
Which means that people are ignoring you. Not because you don't have something good to offer. Not because you are slacking in the 'look at us' department. But if you're doing just the average approach to getting attention, you'll be, well, average when it comes to having people stop. What are some of the top ways to get attention?
Do something different. Unexpected. Unusual. I often point to the Kashi island exhibit that's shown up at Natural Products Expo West in at least a couple of iterations the past few years. It's simple, and it delivers a simple message. It invites people to stop and find out what it is. The design itself is unusual enough that it stops visitors.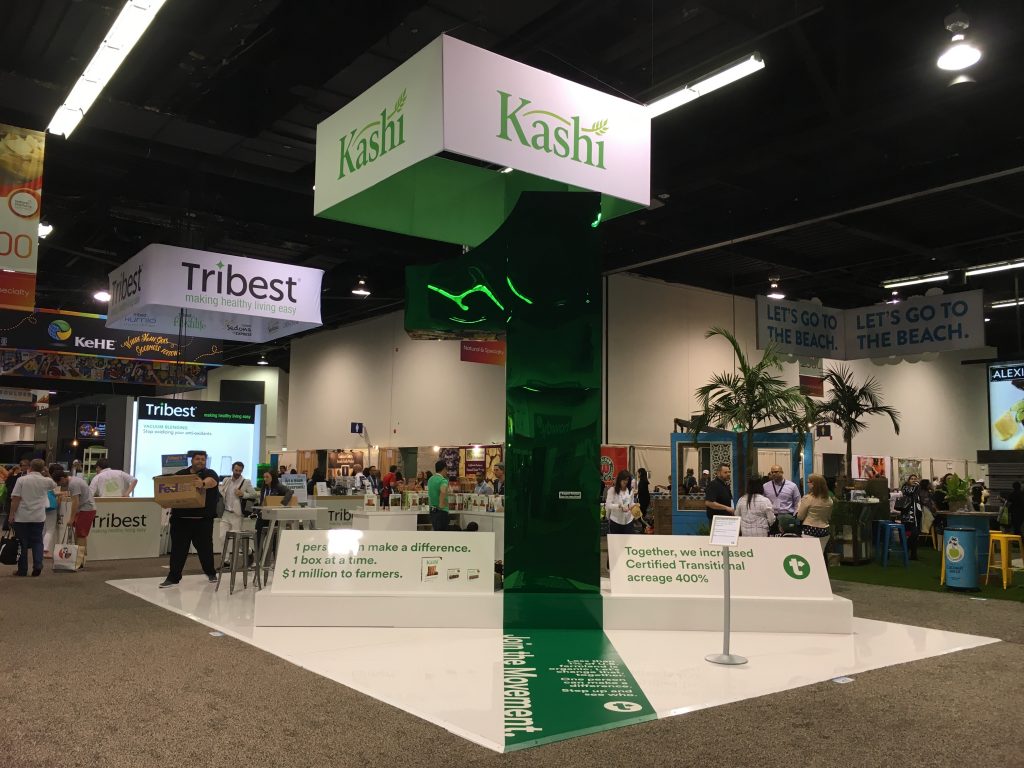 Hire a pro. A professional presenter knows how to stop people in their tracks, entertain them and deliver a powerful message in just a few moments.
Have something for them to do. Interactivity means, if the activity appeals to them (chance to win a prize or get a little mental engagement), they'll stop. And of course a small crowd draws a bigger crowd.
Ask a great question. Take a tip from our pal Andy, who specializes in teaching this to his clients, there's a lot to be said for knowing how to immediately engage with someone in a positive manner.
Offer a space for people to sit and charge their phones. This usually takes a bigger booth than just a small inline, which means you need a little space to spare. But if you can get random visitors to sit for ten minutes, offer them something valuable: a bottle of water, a chance to view a video about your company or product.
Lots of ways to capture a tradeshow attendee's attention – it just takes a little planning and execution and you can be drawing them in.