When I first got into the tradeshow industry back in '02, table top exhibits were pretty cheap and boring. They were often small suitcase affairs that could be easily transported by one person and set up in just a couple of minutes. You'd fold it out, set it on a table, and often attach laminated images using Velcro tape. Or some exhibitors would cobble together small sample packs of their products with sell sheets or small ads in acrylic holders.
It wasn't impressive or inspiring. But they were cheap, and easy to transport. So in a sense, they served a purpose.
Today, you can no doubt use much of those same table top exhibits. But there are a wide variety of table top exhibits that take things to the next level. Or three. Many of the new designs use materials such as fabric graphics (often backlit) that are more common in in-line and island exhibits. Prices have gone up, but so has quality and impact. Each exhibitor that's sticking with a table top presentation has to decide if the extra cost is worth the impact.
Let's take a look at a few table top exhibits:
Starting with what are called hybrids, the VK-1853 uses 'to-the-edge' silicon-edged graphics, an engineered aluminum frame and can pack in a small rollable case.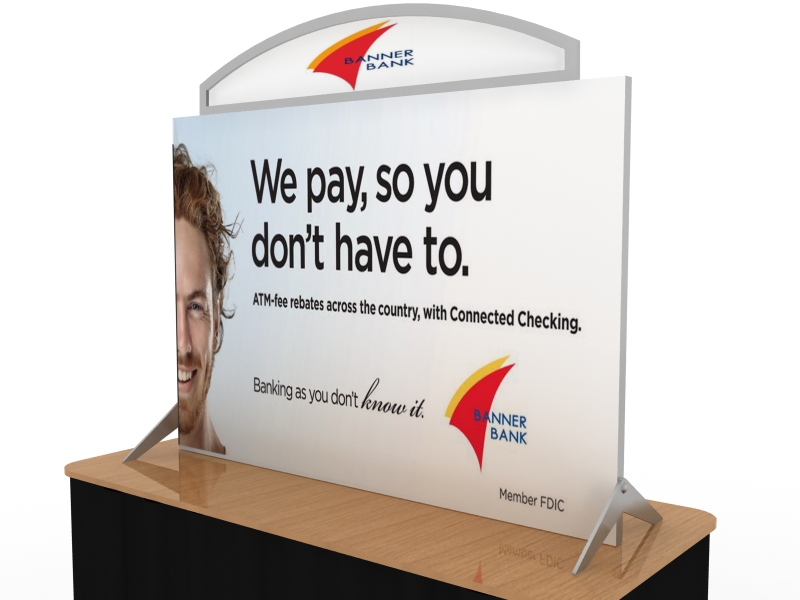 Another example of the hybrid exhibit is the VK-0005, which is essentially a SuperNova tool-less lightbox with shelves for product display.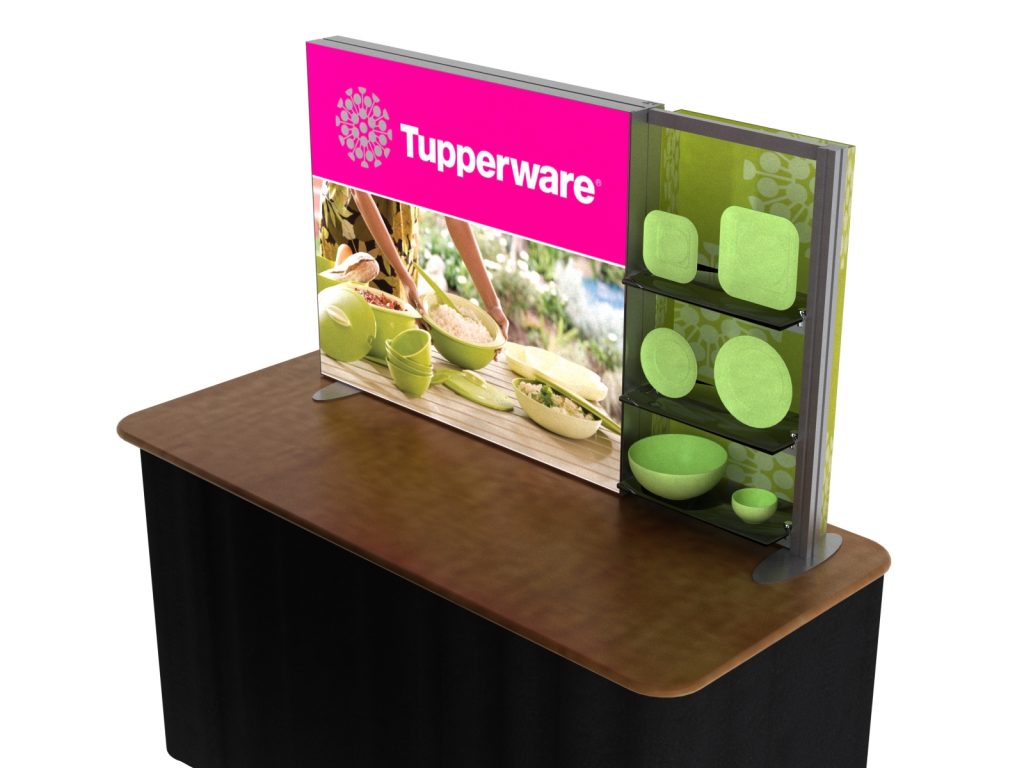 On to the lightweight tension fabric, there are many examples, including the TF-403 and TF-405, both featuring lightweight metal frames and large format tension fabric. The TF-405 comes with an S-shaped frame which, because of its unusual shape, tends to catch the eye.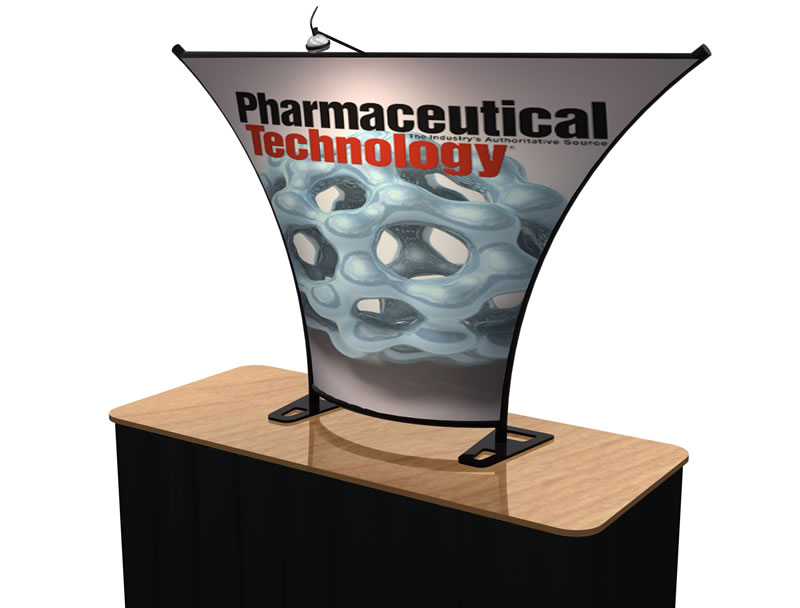 Moving on, there are a number of sustainably-engineered and produced table tops. One that catches the eye is the ECO-104T. And confirming that these are often shrunken versions of full-size in-lines, there are both 10×10 and 10×20 versions of this particular exhibit.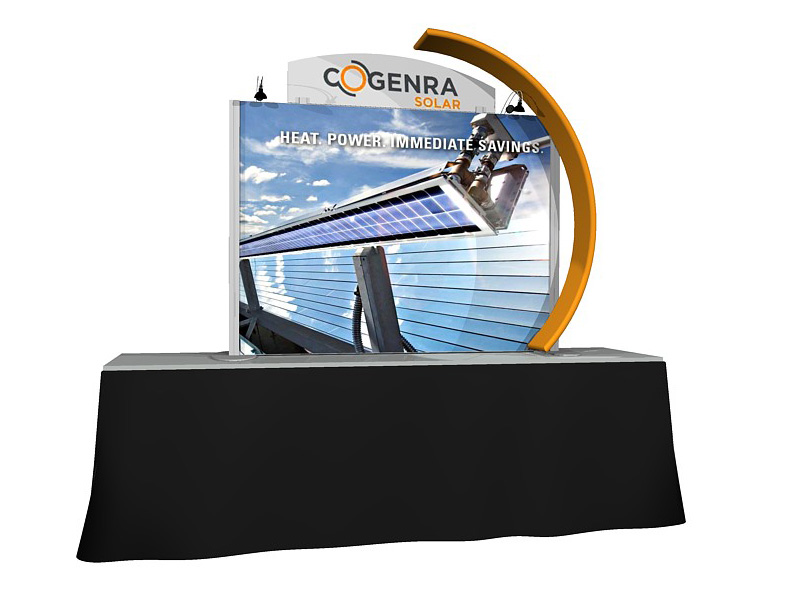 Another example of a sustainable exhibit is the TF-409, an Aero freestanding table top, which stands out with its double-circle design.
Folding table tops are probably associated with the vintage table tops, and the FT-05 is a good example of them. They are economical and easy to set up (as are all of these), and give a solid look.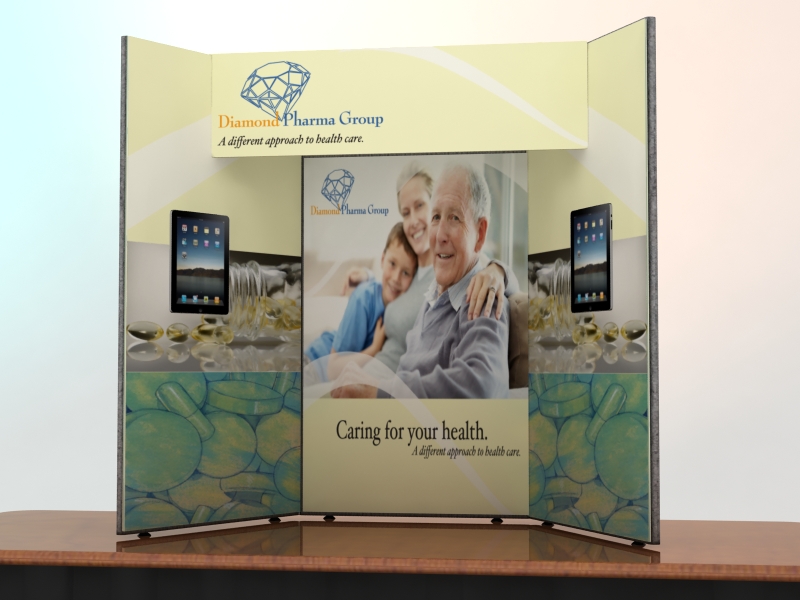 And finally, the FGS (Floating Graphic System) pop-ups come in a variety of configurations, all of which offer a variety of graphic placements for products and branding. Here's the FG-03: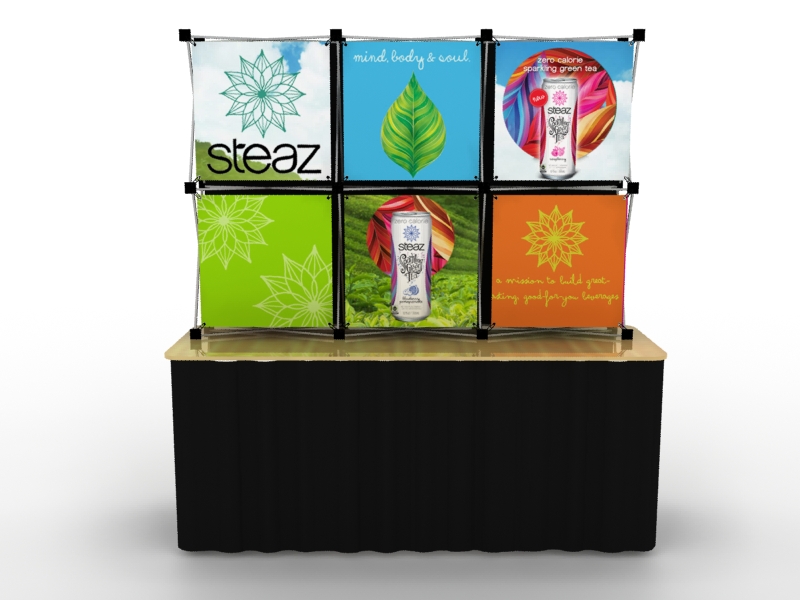 Table top exhibits come in all shapes and varieties and in a wide price range. Many shows that exhibitors want to go to are smaller and they don't need a big exhibit, or even an in-line, which is a great opportunity to show off your company in an impressive light for a price that is light on your wallet.
Check our full line of table top exhibits here.