This is a guest article by Lee Becknell of Pinnacle Promotions.
Trade shows take a great deal of forethought and planning, but your business will reap substantial rewards from participating in these types of events. Maybe your business is relatively small and you're looking to expand your demographic, or you've just undergone a company rebranding – trade shows can provide a platform to spread your brand's message and inform people of your products or services.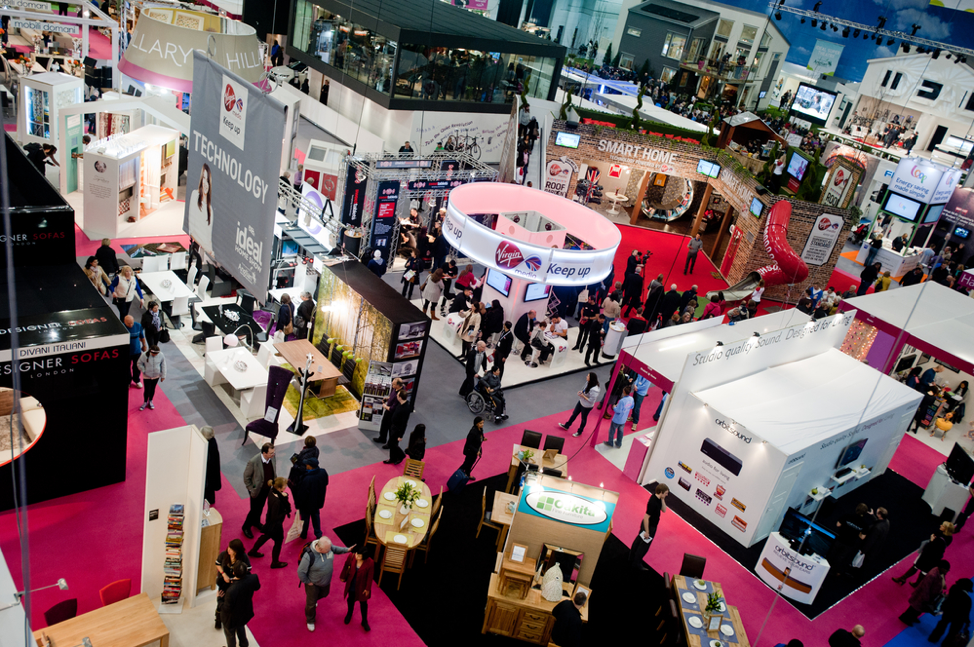 Whatever your intentions may be for attending a trade show, you'll need to put a lot of planning into the process, which includes creating a budget. Use this trade show checklist to ensure your budget is considering all essential components such as promotional products and trade show giveaways, travel and booth fees.
Booth Space
One of the most essential aspects of your trade show display, your booth should be secured as soon as you decide to attend an event. The larger the booth space, the more expensive the rental cost will be, so give some serious thought to how much space your company will actually need. Aside from booth size, the location of your display plays a role in price determination. If you're interested in a spot closer to the trade show's entrance, you're going to end up paying more. Though a location closer to the entrance may gain more attention, opting for a booth further in the back of the space could cut costs.
Utility Expenses
Once you've selected a booth at the event, you'll need to secure any other utilities your display may require, including electricity, WiFi, AV services and other accessories. This part of the budget often gets overlooked by those who are not as experienced with trade shows. As you're planning for the event, consider what types of extras your booth may require. Are you planning to play an informational video about your company or show photos of products? You'll need to make arrangements for electronic connections and TV displays. Write down any additional costs and then inquire with companies near the event space to get a price estimate and add this into your budget.
Staff Costs
For a successful trade show experience, you'll need a well-trained, professional group of employees who are willing to attend the event and share their expertise with guests. Because trade shows are typically considered occurrences outside of normal work hours, you should factor in additional wages to compensate qualifying staff members. Prior to the event, you'll also need to train employees on what to say, how to behave and what to wear at these events. To present a sleek, united front between employees, you can purchase uniforms specifically designed for trade shows like comfortable Nike t-shirts branded with your company's logo.
Travel and Accommodations
Aside from booth rentals, traveling to the event can be one of the most expensive parts of your trade show budget. The best way to keep this cost down is through early planning. Determine which trade shows your company will attend for the entire year and then begin scheduling travel plans right away to avoid rising prices as the event approaches. Work with other members of the marketing team to decide how many employees will be needed at the event. Then, factor in the cost of flights or renting vehicle transportation plus hotel accommodations. Keep in mind that booking a place to stay far from the event may save money in the short term, but don't forget the additional travel costs to get from the hotel to the convention center.
Promotional Products and Trade Show Giveaways
An excellent method for spreading your company's message and brand, promotional products and trade show giveaways, commonly called "swag," should be a focus for your trade show preparation. Offering some useful or unique items to attendees is a great way to capture their attention and give them something to take home that will remind them of your company.
Select well-known brand-name items and have them personalized with your logo or choose a promotional product that's beneficial to others in your industry. It's best to order these items in bulk to get the lowest possible price. In order to plan how much you'll spend on promotional products, estimate how many trade shows the company will attend in a year and then research how many people are expected at each event to get a sense for the number of promotional products you should have on hand.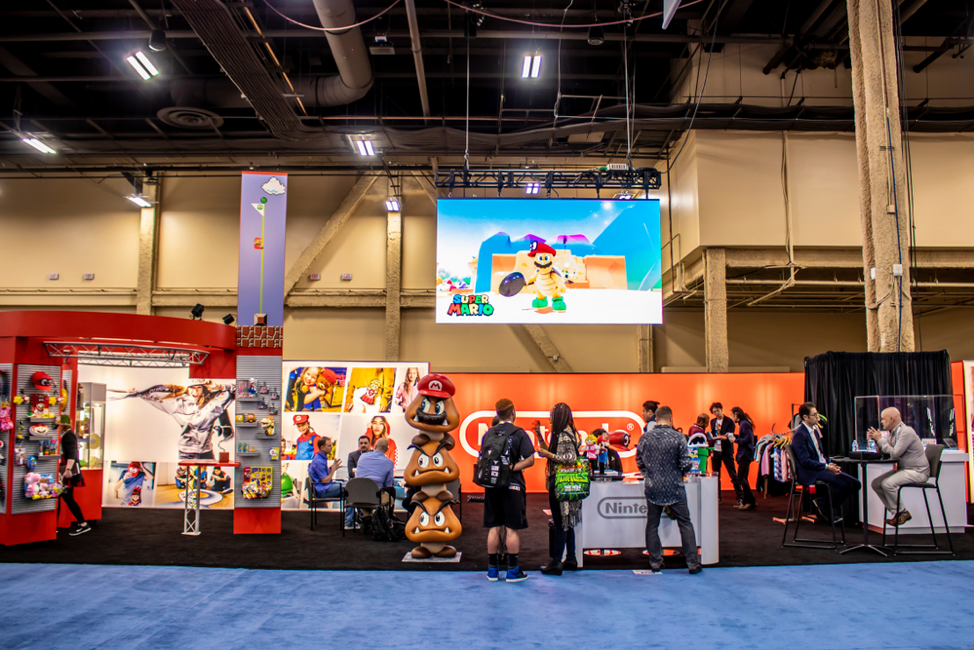 Booth Graphics
Now that you have your booth space figured out, you need to consider how you're going to make your company's area look attractive and professional—feel free to get creative here. Most companies that attend trade shows will order custom signs with the name of their business and sometimes the company motto. Offering brochures or pamphlets can help inform attendees about your business and give them something to remember you by along with promotional products. People who frequent trade shows are interacting with dozens of different businesses in a matter of hours or days. It's rare that attendees will remember every single company they encountered, so providing them with helpful reminders, like handouts and trade show giveaways, will encourage information retention and may generate prospective leads.
Plan How to Transport Booth Accessories
Another minor detail that many companies overlook when planning for trade shows, logistics are essential to transporting your supplies. If you're traveling a long distance with a lot of equipment (think TV displays, furniture for your booth, etc.), then you'll likely need to book a freight service to deliver the accessories. For companies that don't require much equipment, you can also consider shipping essential items, including your promotional products, to the trade show location to lower your overall cost. Be sure to get an estimate on either logistics services or shipping costs when planning your budget.
---
Lee Becknell serves as the Senior Digital Marketing Manager for Pinnacle Promotions. Lee oversees digital marketing from the Atlanta, GA headquarters. Lee has been with Pinnacle for over six years. Lee enjoys spending time with her husband, son and golden retriever, running and taking naps.