Let's say your company is looking ahead about six months to a show in March and you're considering a new custom exhibit for the show. If the show is in the early part of March, you have less than six months before seeing the new exhibit leave the loading docks.
So what has to be done between now and then to ensure that you have the exhibit you want for the price you can pay?
First Questions
There are many things that have to be done in the next few months to make the process work well. Let's start with the basic questions:
What size booth space are you going to need?
What is a realistic budget for the exhibit you want?
What company is going to guide you through the process and earn the business?
The first question, about booth size, is already set. Unless you're upsizing from last year's show, it'll be the same as it was.
The budget question is a more difficult question, and there are any number of ways to look at it. First, when you say "realistic," does that number come from what the accounting department told you? Does it come from a thorough research into what exhibit properties cost all the way through concept, design and fabrication? And does the budget figure include everything, or only the exhibit itself?
Industry Average Pricing
A couple of good places to start would be to understand what the industry, on average, charges for the various items. Do your research and find out what a typical custom exhibit costs. For example, recent figures show that inline construction can average about $1,340 per linear foot, give or take 10-15%. Which means a typical 10×20 custom inline booth will land somewhere close to $26,000 – $28,000. Could be more, could be less, but that's a good number to start the discussion.
A recent industry average for custom island construction comes in a bit more – around $160 – $180 per square foot. If you're looking at a 20×20, multiply 20×20 (400 sf) by $160 and you'll get a rough budget of about $64,000. At least you'll have a number in mind when you start getting prices back from exhibit houses.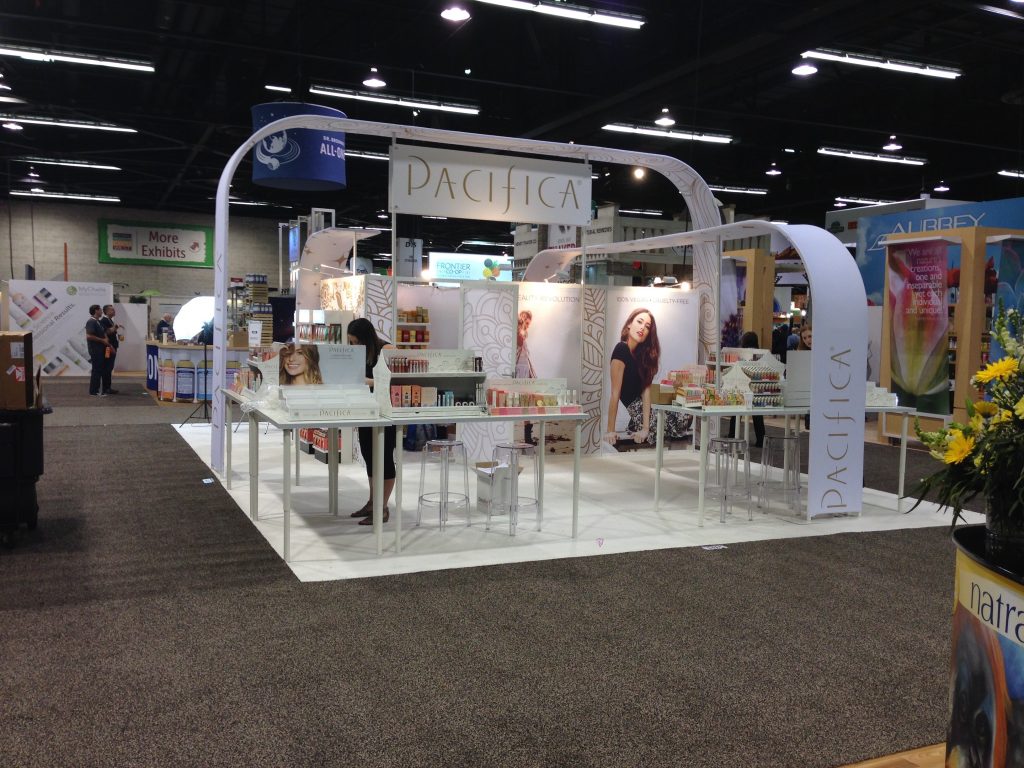 Exhibit Function Needs
Next, look at the other factors that affect price, the pieces you want in the exhibit. What exactly do you need for the exhibit to function well to show off your products and services? Do you need demo stations? A stage for a professional presenter? Sample tables? Meeting spaces? All those will push the final price one way or another.
Choosing an Exhibit Company
The last question – what company you should work with – is a big one. After all, there are hundreds, if not thousands, of exhibit houses ready, willing and able to do the job. Unless you're a huge exhibitor (think Microsoft or Nike), you don't need one of those big exhibit houses. If your company is a small or medium-sized company, going to a big exhibit house has some benefits – and some drawbacks. The benefits are that they are more than capable of handling your job, and they may offer you some very creative designers as part of the mix. The drawbacks might be that if you're a small client, it's easy to get lost among all their big clients, which demand a lot of attention. Another drawback is that a larger company has a lot more overhead than a smaller company. They have to pay for a larger space, they have more employees, and so on. It's a bigger business that they have to keep going.
Smaller exhibit houses also have tradeoffs, but in my experience, the smaller houses – with fewer clients – value those clients like gold and work hard to keep them. They make sure nothing goes wrong, or if something does, they will fix it as quickly as possible. Any business is built on relationships, but with fewer relationships, the importance of each client is paramount. Which would you rather work with? No wrong answers.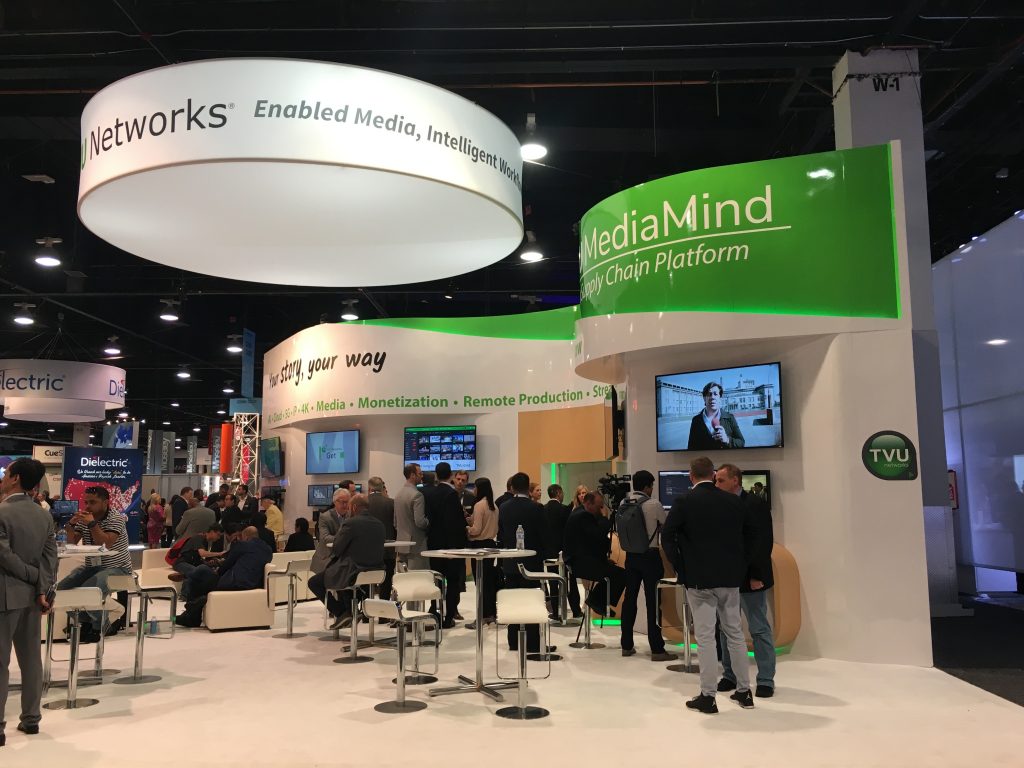 Another aspect to consider about which exhibit house to work with: location. Some exhibitors want to be able to stop by and see the progress on a new build. Or once the exhibit has been built, to be able to have the staff nearby to do any repairs or upgrades, or even store the exhibit. But many exhibitors don't see not having the exhibit house nearby as a negative thing. We do much of our business online and via email and phone that distance is irrelevant. Again, no wrong answers – different people have different needs and priorities.
Timeline from Design to Fabrication
The next question to ask is how long will this take? Hence the title of the blog post.
Again, there are general guidelines, but each exhibit house will have their own schedule and availabilities. Fabrication is often the most straightforward part of the process. In other words, once everything has been decided, there are few surprises. But getting to the final design is what can take time. But it's time well-spent. The sooner you start the conversation with a 3D exhibit designer, the better off you'll be.
A good 3D exhibit designer is the key. She'll know what questions to ask, how to draw out more details of what you want, and finally produce a mockup design for review and revision. This process can take what you might think is a lot of time. Prior to going into the first meeting, make a list of all of the items you need: meeting space, demo space, demo stations, stage, graphic display areas, etc. I've had clients bring us 2D "flat" graphic representations of what they wanted in an exhibit and it was a simple matter to convert that to a 3D rendering. I've had clients start with nothing, which meant we talked everything through in detail and let the designer take the lead and produce the first rendering, or a couple of options to choose from.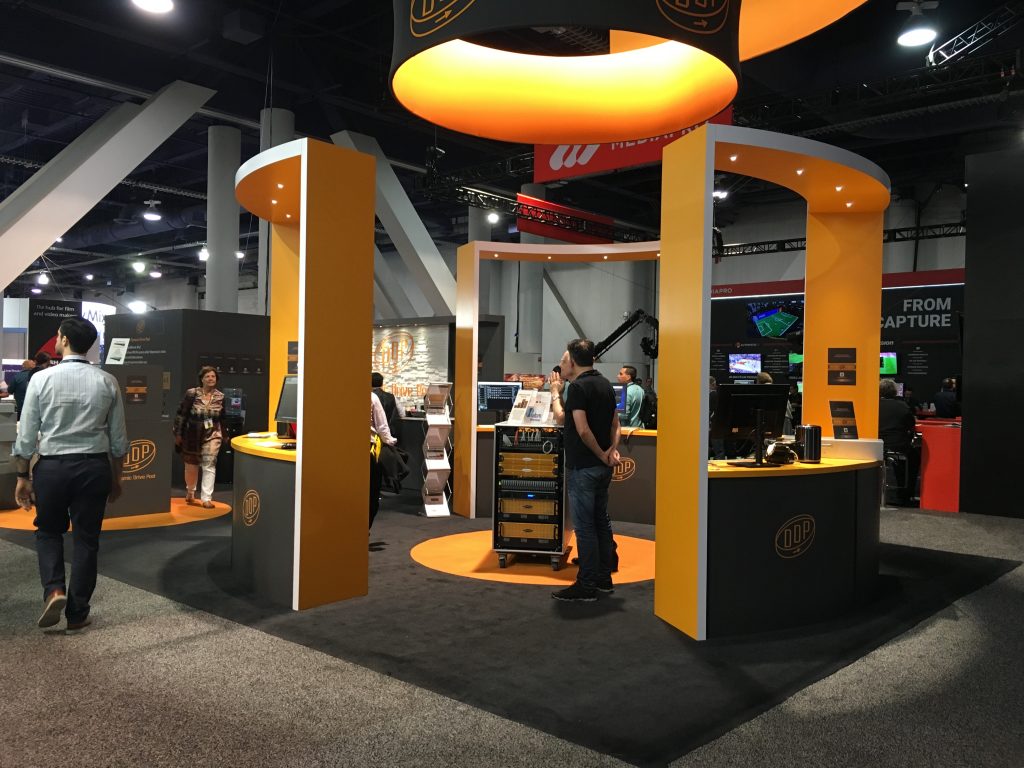 Different sized exhibits take varying amounts of time, as you might imagine. Custom takes longer than something "off the shelf." If you want something simple, it's often a matter of picking something from an online catalog, doing a little customizing and getting it in-hand in a month or two, not the five or size months you'd like for a larger custom island exhibit.
But if you've got a show on your calendar that's six months out, no matter what size exhibit you have, if you're targeting the show for a new one, it's time to schedule that first conversation!
---