This is a guest article by Halle Summers of Fastenation.
If you are planning on attending or setting up a booth at a tradeshow for the first time, you probably already know how valuable these events are for growing a business. They offer numerous opportunities for increasing awareness of your brand, making sales, and networking with prospective customers and clients. While business is increasingly being conducted online, trade shows provide an opportunity for business owners and consumers to meet face to face, forge relationships, and learn about new products.
If you have ever attended a tradeshow, it should come as no surprise that exhibiting at one requires a lot of work and careful planning. It's often necessary to start planning several months in advance to ensure that you have everything you need by the time the event makes its way into town. There is a massive amount of competition at these events, and, if you just show up and hope for the best, your booth will likely get lost and be overlooked by most attendees. If you are gearing up to be an exhibitor for the first time, here are a few essential tools and tips to ensure the success of your first trade show event.
Make Assembling an Eye-Catching Display Your Top Priority
The human attention span tends to be pretty short. When people are surrounded by all sorts of exciting things to see and do, it can be even shorter. This means that you only have a few seconds to capture the attention of event attendees and draw them into your booth. If your display isn't eye-catching, a lot of people will likely pass by your booth without even stopping.
The good news is that assembling an eye-catching tradeshow display doesn't have to be difficult. Use attention-grabbing images instead of words. Make use of bright (but appealing) colors. Have products on display. Make your booth feel welcoming. There are all sorts of things that you can do to put together an amazing display. When you're packing up to head to the event, make sure you have the right tools and supplies for setting up your display. Things like gaffers tape and VELCRO® brand hook and loop tape are lifesavers when it comes to hanging banners, putting up signs, and assembling the various parts of trade show booths. Table skirting clips are great for trade shows, too, as are cable hangers. Trust us; few things are worse than showing up at a tradeshow with an awesome display but lacking the tools and supplies needed to set it up!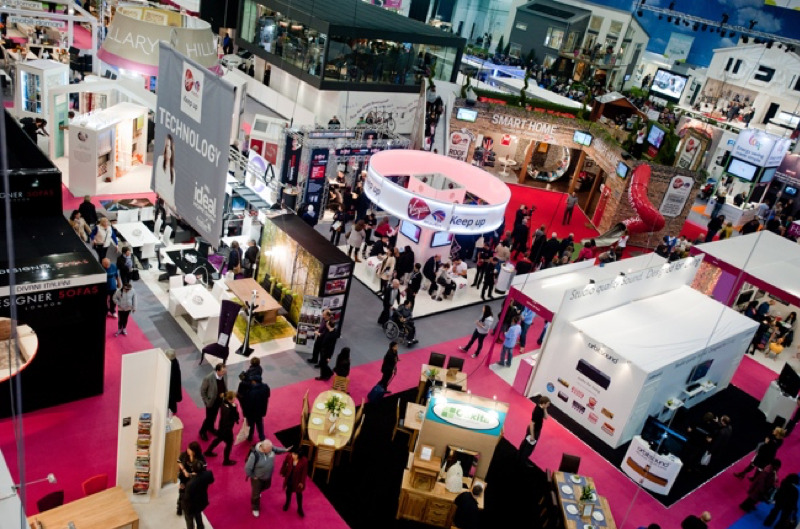 Prepare Your "A" Team
The people you have working at your booth can have a huge impact on how well the trade show goes for your business. There are a few different options when it comes to staffing. You can bring your own employees, or you can work with an event staffing agency. The downside to working with an agency, though, is that you will need to put a lot of effort into training your team and ensuring that they know all of the ins and outs of your business. When you have your own employees working the booth, they already have a lot of knowledge about your products and services.
Make sure that the team you assemble is made of people who are friendly, motivated, professional, and outgoing. You don't want someone who is going to sulk behind the table and make zero effort to engage with attendees! Choose team members who work well together and complement each other's knowledge and skills. Ensure that everyone is prepared to handle questions. Trade show attendees tend to have a lot of questions about businesses and their products and services. Every single person who is working the booth and acting as a representative of your company needs to be an expert on your product and business, and they need to be able to handle inquiries with confidence and ease.
If your business sells a product, your team needs to be prepared to give product demos, too. Tradeshow attendees want to be able to experience products for themselves before committing to buy, so doing product demos and allowing potential customers to try out your merchandise is a great way to build relationships and make sales. If your company provides a service, you should figure out a way to demonstrate that, too. Show event attendees what you do. Don't just tell them about it.
Give Stuff Away When you set up a booth at a tradeshow, making money is probably one of your ultimate goals. That doesn't mean, though, that you shouldn't give away some freebies. For event attendees, free swag is one of the best parts about going to a trade show. People love free stuff, and they expect to get a lot of it at tradeshows. Promotional items, such as branded notebooks, pens, hats, tote bags, or water bottles, are always big hits. Any type of freebie works, though. You can draw a pretty big crowd by simply handing out some tasty fresh-baked cookies. Get creative and be generous. Doing so gets people talking about your booth and entices attendees to stop by.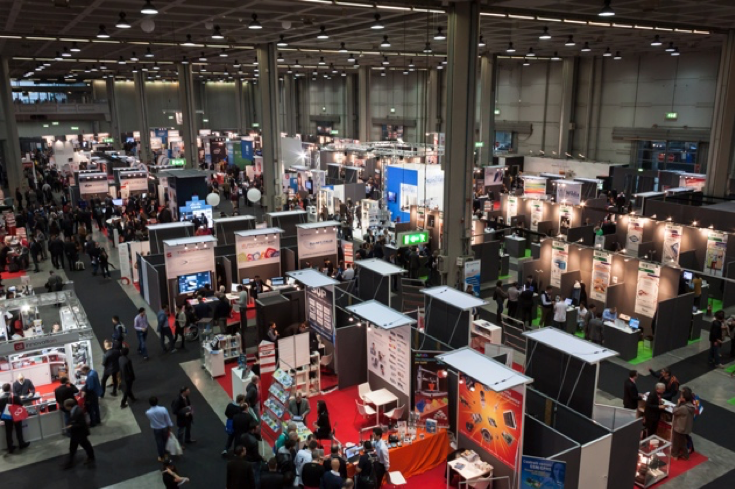 Conclusion
Setting up a booth at a tradeshow offers numerous benefits for business owners. If you want to make the most of the event, though, you need to be prepared. Start planning several months in advance to ensure that you have time to order banners, tools, and other supplies, assemble your event team, and provide adequate training. The more you put into planning for your first trade show, the more you will likely get out of it.
When the big day arrives, stick to your game plan, and have fun! Exhibiting at a tradeshow requires a lot of hard work, but there is no reason why it can't be enjoyable, too.
---
Halle Summers is a Marketing Coordinator for FASTENation Inc., a premier global manufacturer, technical converter, distributor, and designer of adhesive based fasteners and tapes. Halle enjoys sharing her unique perspective and knowledge through her blog writing. When she isn't writing articles, she enjoys spending time in downtown Charleston, South Carolina and all the amazing food her hometown has to offer.