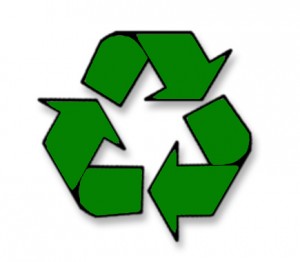 So you're ready to move into getting a new custom-built booth. But one of your main concerns is the type of material that will be used to fabricate the booth.
Of course, your exhibit company should be up-to-date on all of the latest materials available. So be sure to raise the question of sustainable materials with your booth fabricator. Some of the materials that might be considered include bamboo, FSC certified wood, recycled metal, low VOC, organic or recycled latex paint, or tension fabric (low weight which cuts down on shipping costs and the carbon footprint of the shipping).
Many booths may be made with re-claimed materials, which can often be sourced locally. If those materials can be sourced locally, they need less transit time and cost. Plus for each dollar spent locally, three dollars stay in the community so spending locally reduces carbon usage and helps sustain the local economy.
It's true that many sustainable choices are not cost-neutral, and in fact may bust your budget. When one client of ours constructed a new booth a few years back they explored a variety of materials options,. Even though they wanted to use those sustainable materials, it turned out to have enough impact on their budget that the decision was made to use more typical materials for fabrication. Beyond that it didn't give them a look they were comfortable with. The financial and aesthetic considerations outweighed the desire to use sustainable materials.
There's no wrong answer and each project requires its own examination – but one worth pursuing, as there are new material choices coming to market all the time.