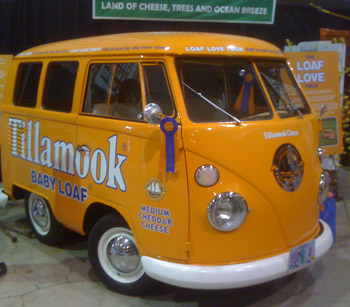 Do you march to the beat of a different drummer? Or do you fall in behind other exhibitors, advertisers and marketers lock-step, following the same marketing and exhibiting methods that have been used for years?
I first heard the phrase 'march to the beat of a different drummer' when I was a pre-teen – just about the time I started to learn to play drums in the school band. Just about the time I was recognizing rock drummers such as Dave Clark, Ringo Starr and Charlie Watts.
YES! I thought. I play to a different drummer! Even though I had no idea what it really meant. I just assumed that it was a cool to march to your own beat – whatever that beat was.
Now don't get me wrong. It's not always a good thing to march to your own beat. Some people do that and end out on the fringe, where no one wants to follow and the audience is sparse. As a marketer, you're looking for the largest possible audience for your specific message.  For some products and companies, that market is in the millions. For others, it may be much smaller, in the hundreds or even dozens. Or less. Just depends.
Marching to the beat of a different drummer means to follow your instinct and gut as much as it means to follow the numbers or stick to a 'tried-and-true' path.  In the conclusion to 'Walden', Thoreau writes, "If a man loses pace with his companions, perhaps it is because he hears a different drummer. Let him step to the music which he hears, however measured, or far away."
The creators, inventors and marketers who marched to a different drum were also ones who changed the world. Look at the life stories of folks like Steve Jobs and Steve Wozniak of Apple, Bill Gates of Microsoft, 3M's Art Fry (who invented the Post-it note), Alexander Bain (fax machine – in the 1840s! – look it up) or one of many others who saw things differently.
At your next tradeshow, look around. Who is doing things differently? Is the wacky company that's making a giant 7-foot-long shoe out of cardboard in their booth? Is it the company that chopped a VW bus in half to make a mini-micro bus to fit in their ten-foot booth? Is it the exhibitor that chopped and painted an industrial storage container and made it into a unique booth?
What grabs your attention? What draws crowds at events?
Now: what can you do in your tradeshow marketing efforts that show off your extraordinary beat to a different drum? And how can you do that in such a way that it gets people attention, invites them into your world, shows them that you are different in a good way, and yet doesn't cross that imaginary line into fringe or bleeding edge?
And if you can do that, will you tell the rest of us how it's done??
photo credit: dominic bartolini