When it comes to promoting your events or tradeshow appearances through social media, you probably know best about what parts of your company or product line you want to promote.
But are you the best company for the actual job of winding up your social media and getting out the message?
Perhaps. Or perhaps not. But in considering outsourcing your social media, there are two pieces to look at: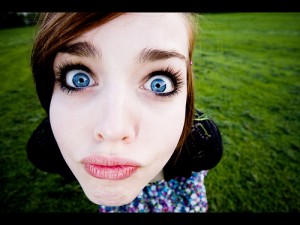 First, what do you want to do and what is your company capable of doing?
Second, what capabilities does the social media consultant need to bring to the table once you answer the first question?
So in assessing the first question – what do you want to do and what is your company capable of doing? – you should have a pretty good handle on your internal capabilities. If not, ask around. You might be surprised to find several of your people are already extremely adept at social media – for their personal use. That doesn't necessarily translate to doing the right thing for your company, but it's a start. Every company probably has hidden 'digital natives' that can step into at least a part-time role as social media manager. At minimum they should be able to set up accounts, get followers, send out tweets, post videos, etc. They may not have the ability to design a marketing plan, but they may have the ability to execute the plan if it were outlined to them. Also, take a look at this very thorough checklist for self-assessment in your social media capabilities from Marc Meyer.
Second question: what capabilities does the social media consultant need to bring to the table? At bare minimum they should be able to strategize short-term and long-term marketing plans. They should know their way around all the popular social media outposts.
Check their client list. Not having a long client list shouldn't necessarily disqualify them, but it's a good first step. Next, check their involvement in social media. They should be actively involved in Twitter, Facebook, LinkedIn and YouTube at the minimum, and possibly active now on Google+.
Have they taught classes or given webinars? Ask their definition of social media. Is their blog active and current? Do they blog at least once a week? Do they have comments? (Comments aren't the barometer they used to be, but still something to look at). Do they understand that social media is about PEOPLE and not TOOLS?
If they promise instant success, flee! Social media success builds slowly and over time as you build a community to interact with.
Finally – do they seem genuine? Are they authentic? Do they appear as enthusiastic about social media, or do they sound like a used car salesman?
This is not about the perfect checklist for finding the right or the best social media consultant for your business. No matter who you choose to work with, there's always going to be someone else who's cheaper and better.
It's about finding the most compatible consultant with your company and with you. And it probably won't happen overnight.
Photo Creative Commons by Orangeacid.