Infographics do a great job on illustrating a concept or breaking down a complicated concept to an easily understandable set of images and text.
Like this one. I heard from a fellow tradeshow exhibit from the UK who offered to share this particular infographic.
By using technology, you can uncover many benefits, as indicated in the original article on the Nomadic Display site:
• Social media and other forms of digital communication can enable you to connect with potential leads before a trade show even commences. In this way you'll have list of warm prospects who are keen to speak to you on the day of the show.
• Gathering leads is a key aspect of many trade show exhibitions and technology can make this easier too. Touch-technology, instant messaging and social networking all make it easier than ever before to gather contact details from exhibition attendees.
• Technology can help you to demonstrate even complex products, to show testimonials and case studies and otherwise engage an audience who otherwise might pass straight on by your booth.
• Staying "front of mind" helps you to ensure that your company is the first that your leads think of when they need a solution that you offer. Increasingly sophisticated tools make it easier to maintain contact with your prospects after a show without making them feel "claustrophobic" and ensures that your messages arrive at optimal times.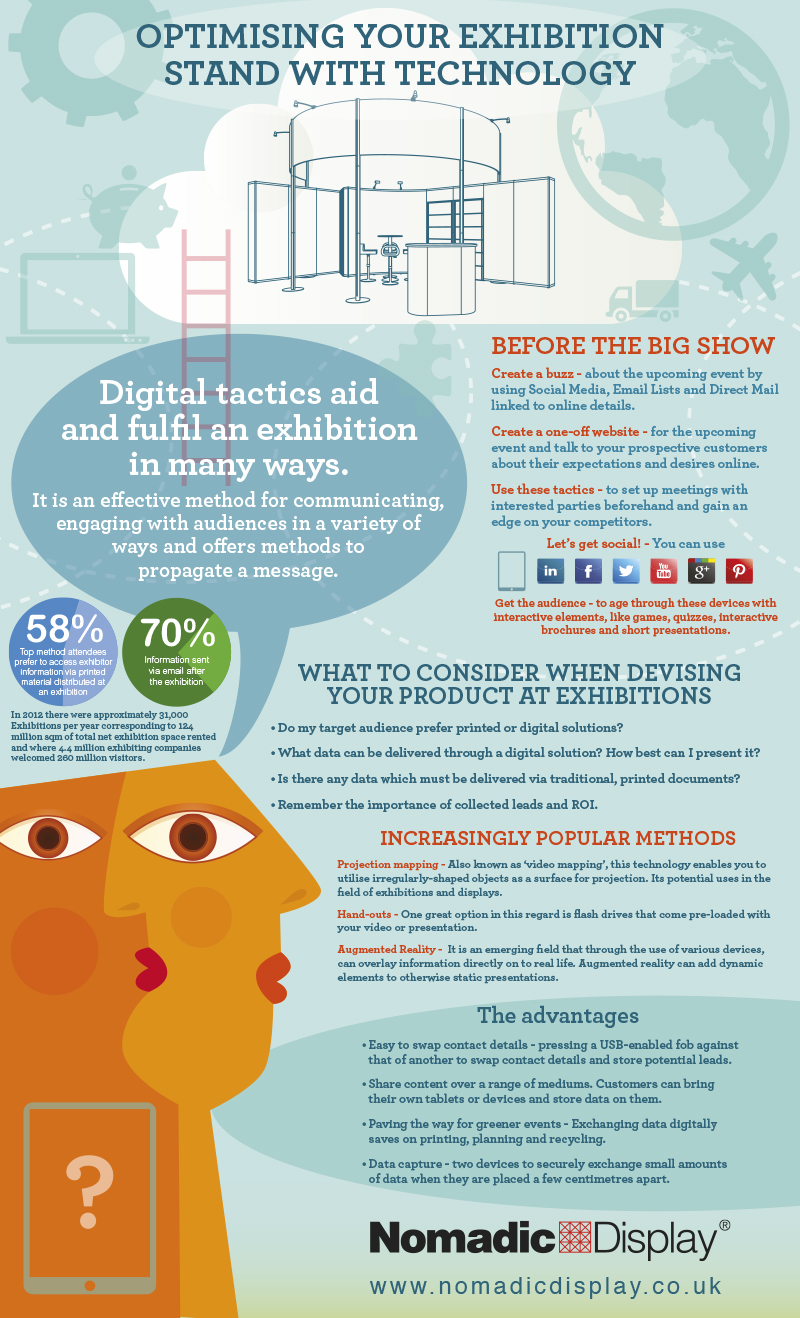 An infographic by the team at Nomadic Display
Thanks again to our colleagues across the Atlantic for sharing!