Earlier this month I attended Natural Products Expo West at the Anaheim Convention Center. Yes, it's a big show with a few thousand exhibitors, and over 70,000 attendees. And it continues to grow.
I spoke with literally a few hundred exhibitors, and almost all of them said the show was 'great,' 'excellent,' 'busy' and so forth. I say 'almost' because there were a few exhibitors who felt they weren't getting all they could or should. One exhibitor said that he felt 'stuck out in left field of Dodger Stadium!' and wished his small 10-foot booth could have been in a busier hall.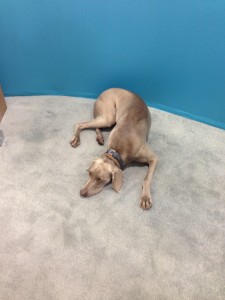 I get it. As a first or second time exhibitor at a big show, stuck in left field of Dodger Stadium, wondering where the crowd is – that's a tough place to be.
Is there an answer to this dilemma? Depends. If you're a first or second time exhibitor who didn't have much money to spend, you might end up out in left field, away from the madding crowd. So even though attendance at the show was up it might not do much for you.
If you anticipate that you'll be in this situation, here are the steps I'd suggest you take in order to alleviate a crowd shortage.
Promote, promote, promote.
Pre-show marketing is more important than ever if your booth location will prevent a bulk of the audience from casually running into your booth. This can come in many shapes and sizes (and should), but at the minimum, spend some time letting your current clients know where you are.
Email: If the show offers access to an email list of attendees, think about renting the list for a one-time email blast. If you have an internal list, make sure they know about your booth location and product or service offerings.
Prizes: In your promotional material, offer prizes or free samples to visitors. Consider offering a premium giveaway for the few that respond to a small promotion, or to those targeted distributors or potential clients.
Social media: Whether it's done internally by one of your staffers, or you hire an agency, keep the chatter going about what's going on in your booth, and what specials or attractions you have.
In-booth guests: Is there some tie-in with a notable author or other figure in your industry? Perhaps that means an author who's looking to promote a new book, or a speaker who's willing to chat and sign autographs in your booth for an hour for a fee.
Unfortunately, many exhibitors that get a poor location come away feeling that the show really didn't do well for them, even though attendance was up and most exhibitors grabbed a lot of leads. Yet when asked what they did to promote their appearance, they don't have much of an answer.
Having a poor, less-trafficked location can be a show killer, but it also means that the success falls upon you much more to make the best of it. The audience is there. It's up to you to let as many of them know as possible.