Time to wrap up a handful of recently spotted articles and blog posts about tradeshows.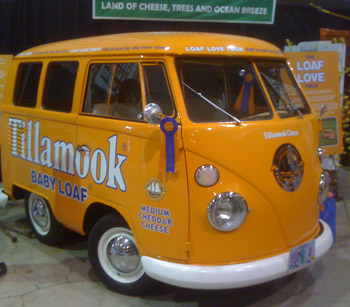 Let's start with the Huffington Post. Shuly Oletzky of Frigibar Industries posts this nice look at 9 Ways to Make the Most Out of Your Appearance at a Tradeshow. Many great ideas here.
If you want some food for thought, check out Inc.com's The Death of Tradeshows by Dev Aujla, the Founder of DreamNow.
In the news, the White House has announced that President Obama is going to attend the world's largest tradeshow for industrial technology. Here's the Associated Press with the story.
TechCrunch believes that the recently completed 2016 Consumer Electronics Show is now a show for start-ups. Here's their take.
David Saef at TSNN.com goes over The Secrets to Making Live Events Worth Every Penny.
Spark Pay details How to Get Prospects Flocking to Your Booth at a Tradeshow. Some great ideas here, such as investing in look and feel, the use of technology and getting the best location you can.
3 Common Mistakes of Tradeshow Exhibitors (And How to Avoid Them) comes from Contributing Writer Spider Graham at the Business Journals.
And finally Exhibitor magazine chimes in with tradeshow Budgeting: Stats and Formulas. Always a useful thing when preparing for a tradeshow.