Any good tradeshow marketing strategist is going to come up with a few dozen reasons as to why you should exhibit at tradeshows. But what about some of the reasons NOT to exhibit at tradeshows? Are those reasons worth exploring?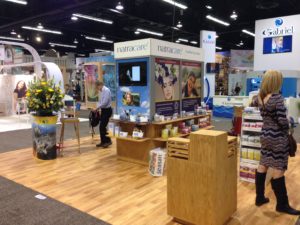 First, let's assume that if you are exhibiting at tradeshows or at least considering them, you are able to identify the shows that are of the most benefit to your company and products or services you're pushing.
Some reasons NOT to exhibit:
You're trying to get attendees to stop at your booth with some gimmicky things like fishbowls and spinning wheels or putting greens. These may get people to stop, but the gimmick doesn't know how to separate the prospects from the walkers-by. Only you can do that.
You don't have a measurable objective. In other words, you're just setting up a booth, handing out samples or giving demos, but are not taking care to count anything. If you want to know if your tradeshow appearance is worthwhile, you have to track metrics such as visitors, leads, sales, demos given – and do it year over year and show by show.
You're thinking only of the logistics of a show and not the strategy of how the show plays into your overall marketing approach.
Your staff is unprepared for the chaos of a tradeshow floor and the long hours and hard work it takes to pull it off.
It's too expensive. True, exhibiting at a tradeshow is likely to make an impact on your marketing dollars. But it's a proven way to keep the cost of your lead acquisition much lower than the typical sales call. Yes, there are some businesses that do it differently and have written off tradeshows, but if it works for you, there's no reason to quit as long as you're able to get a good return on that investment.
Your booth does not accurately represent your brand and the graphic messaging is cluttered and/or unclear.
You don't have a lead management system in place that all participants understand and know how to use.
You only plan to exhibit at one show this year. It may be a great show that perfectly fits your audience. But if you only do one show, you're missing a lot of potential customers at other shows. Stats show that nearly 4 out of 10 attendees are first-timers and 46% of attendees are only going to that one show.
You're not interested in or willing to network. People like to meet face-to-face, and tradeshows are a great place to spend time with people in the industry that can give you insight into other areas of your industry.
You don't realize that many exhibitors do NOT bring their "A" game. Face it, we're all human. Many of your competitors are not going to do their due diligence and train their staff, do pre-show marketing, have a great product or know how to generate leads well. If you can do those things even marginally better than average, you're going to succeed more than your neighbors. If you do all of those things very well, you'll probably run laps around them.
Perhaps if you can overcome these reasons not to exhibit, you'll find a lot of great reasons TO be setting up a booth and pitching your products and services. But it comes down to you.