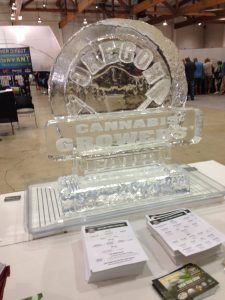 The recreational cannabis business is exploding. At least in Oregon, Washington, Colorado, Alaska and Washington, DC. Which means that the marijuana growing and selling is also booming. I attended the Oregon Cannabis Growers Fair recently to find out exactly how big it really is.
It's big. And getting bigger. The two-day event was held at the Oregon State Fairgrounds in Salem (just a hop, skip and jump from our office!). There were roughly six dozen exhibitors, hawking things from cannabis growing containers, to business support software, makers of pot edibles, promotional items aimed at the 'high' market and much more. I should emphasize that no one was allowed to sell or consume any cannabis products on site. However, you could collect business cards and discount coupons for your next visit to the local marijuana dispensary.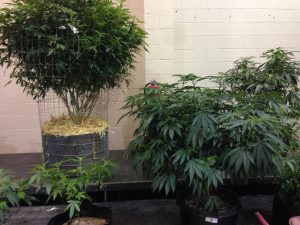 One representative of an industry group, the National Cannabis Industry Association, told me that the industry has seen an explosion in tradeshows. "Some are great, others not so great," she said. When I picked up a free copy of DOPE magazine, I saw at least a dozen other shows being promoted between now and early next year, so the growth is evident.
As far as exhibits go, there were not too many that one would call sophisticated. However, that leaves room for growth, no doubt. Certainly a handful of exhibitors came prepared to show off their business in a good light. Some booths were professional, some were home-made. Most appeared to be slapped together by companies that either don't have much of a budget or weren't aware of what it really took to put a good booth together. Some exhibitors I spoke with were very new to exhibiting, so that makes it understandable. But with more states voting to legalize recreational use of cannabis this fall, with California squarely in that target as being not only the most populated state in the nation but with polls showing that 60% of voters in the state currently favoring legalization, the industry is poised at a tipping point to continue to boom.