Why should you read this before you attend a tradeshow?
First, let's assume you've never been to a quality industry show that's packed full of exhibitors and attendees. Oh, sure, you've been to a few regional home shows at the fairgrounds, or attended a chamber of commerce show with fifty or so small exhibitors. But that big show in Las Vegas, NYC, Anaheim or Chicago?
If that's new to you as an attendee – there's a first time for everything – let's go over a handful of things to help prepare you.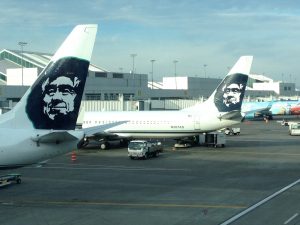 Get your travel plans in order. Flight, hotel, ground transportation. Know the location of your hotel or Airbnb in relation to the show site and the airport. In some cities, renting a car makes sense (Anaheim, maybe Vegas), in others you're betting off taking ground transportation (SF, Chicago, Boston). If you're planning to take mass transit, know where to get on and how to get to where you're going. Mapping tools on smartphones are very good at giving these directions – so make sure your phone is charged, and even bring a small charger with you in case you can't find an outlet on the fly. Travel as light as possible, but take all you need to function on the road – which is of course different (to a degree) than at home!
Double-check all show documents. Make sure you have the various bits of paper, emails, or whatever to get into the show. Bring contact numbers, not only of your home office (duh), but include a handful of contact numbers of show organizers.
Assemble a show plan. Most big shows have apps or online tools to allow you to create a plan. This allows you to add exhibitors and booth numbers to put together a list which makes it easier to find them all. Do this a week or so before the show. If there are educational sessions, create a plan for those you'll be attending. When at these events, you'll often have time to meet other attendees and do a little networking.
Depending on your show goals, make sure you have prepped your interaction with the various exhibitors. As an attendee, you're likely going to be looking for products that you're either going to sell or use, and perhaps recommend. Know what questions you're going to ask, and be prepared to absorb information in whatever form is offered. Chances are exhibitors will have both electronic and paper sell sheets, for example, so you should be prepared to know how you'll compile them. If an exhibitor wants to give you a paper sell sheet and you prefer digital, use an app such as Scanner Pro or Microsoft's One Drive, which allows you to create PDFs of the sheets in an instant and upload them to your cloud account. Beyond that, as your company representative, you should be prepared to have the kinds of appropriate conversations to advance your agenda.
Plan some networking meetings, but be open to opportunities that will undoubtedly arise. Which means, don't under-schedule but don't over-schedule yourself!
Pace yourself. If you're in an unfamiliar city, find a few moments if you can to look around. Try not to stay up too late to party with show-goers. Keep to familiar exercise routines as best you can. Wear comfortable clothes and shoes.
Finally, if it really is your first time to attend a large show in a far-away city as a company representative, follow the lead of your fellow employees who have been to the show before, and learn what you can.
And dammit, have some fun along the way! Not everybody is able to attend big shows on their company's behalf, so consider yourself lucky!