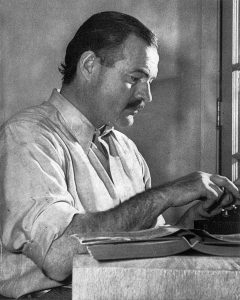 Seriously, isn't that an absurd question to ask about tradeshow marketing: are you Hendrix or Hemingway?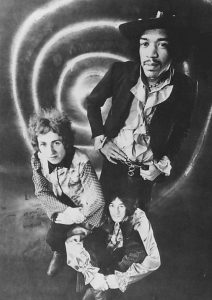 Or maybe not. Let's have a little fun for a moment.
Picture Jimi Hendrix standing at the edge of your tradeshow booth, or on a small stage in your booth, looking to draw people in for a show.
Now imagine Ernest Hemingway, sitting at his typewriter, carving out phrase after phrase to tell a story in a simple, eloquent and easily understandable way.
Which would make for a better result? Hendrix or Hemingway?
Hendrix was a showman. A one-of-a-kind guitar player whose talent still ripples through time.
Hemingway was a storyteller. His tales resonate through time as well.
Frankly, you might need both. You need a good tale, and you need a showy way to get people's attention so they can take it all in and respond in a positive fashion.
Which are you – Hendrix or Hemingway? Or some combination of the two?
---
Now, let's watch some Jimi…
And just for fun, a clip of why Ernest Hemingway was such a badass…
---
Photo Credits:
Ernest Hemingway By Lloyd Arnold – http://www.phoodie.info/2013/07/19/from-the-desk-of-ernest-hemingway-this-weekend-cuba-libre-celebrates-my-birthday/, Public Domain, Link
Jimi Hendrix By Reprise Records – eBayfrontback, Public Domain, Link
---
Grab our free report: "7 Questions You'll Never Ask Your Exhibit House"