One of your biggest tradeshow marketing challenges is how to stand out at a tradeshow. Every other exhibitor is vying for the attention of visitors, so not only are you trying to grab the attention of the eyeballs and mind of a visitor, but every other exhibitor there is looking to do the same thing.
To stand out, you have to be unique. Or if not unique, you have to execute the various properties of your exhibit in such a way that you catch eyeballs.
What is unique? It's something that no one has thought of before. An exhibit that I saw in the last year at Expo West in Anaheim was nothing more than a large "1%" that dominated the entirety of the booth. In the booth, by Kashi, there was a small sign that explained that the 1% referred to the amount of organic farmland in the US. That unique approach, along with well-informed booth staff, made for a presence that really stood out.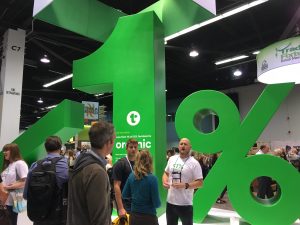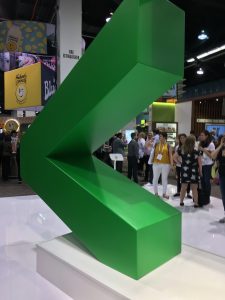 Another way is to have an exhibit that represents your brand so well that frankly, no other exhibitor could have that exhibit. If you're familiar with Bob's Red Mill, you know that their brand is the iconic face of Bob Moore, and a red mill. Their exhibit shows that red mill down to the T. Bob Moore, in his late 80s, still represents the brand at the bigger shows, signs books, gives them away, and poses for pictures. Another way the company stands out at Expo West is when Bob and a small Dixieland band make an entrance every morning, marching throughout the show floor, finally ending at the booth.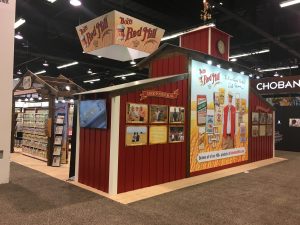 Other exhibitors stand out by having unique hands-on activities, mascots, celebrities (in the industry), unusual giveaways and more.
Standing out is critical to getting attention. What can you do to stand out?