This is a guest post by Stacy Gavin.
From celebrity promoters to next-level artificial reality adventures, trade shows are becoming less about selling and more about experiencing. And that's by design, as trade show trends shift with culture at large. Today, there are two big trends influencing the marketplace: 1. Consumers, especially millennials, are becoming more minimalist. 2. Simultaneously, consumers are shifting their spending away from goods and more towards experience-related services, says management consulting firm McKinsey.
Because trade show trends mirror what's going on in the rest of the marketplace, the best event marketers are those who are totally tuned in to the buyer's needs right now. To create effective trade show displays in 2019, you have to very closely understand what buyers want, what they expect and what will entice them to stop and take notice of your booth in a sea of competitors. Here are some of the ones we'll be able to bank on this year.
It's All About Immersion: Trade Show Experiences
The basic booth and table will no longer do. In today's sales landscape, marketers need to stand out by creating displays that quite literally draw visitors in. The goal is to achieve effective narrative marketing by removing the consumer (not literally, of course) from the convention center and taking him or her on an exciting journey that elicits emotion. This can be done in many distinct ways, but some of the best are the ones listed below.
Artificial Reality—Companies in the tech space have been incorporating augmented and virtual reality components into their event displays for a couple of years now, but things are starting to really ramp up in this space. Experts are already predicting that AR will overtake booths at the world's biggest tech trade show, CES 2019, with displays highlighting new AR products (especially non-wearable AR, like smart mirrors) and also helping to sell non-AR products using interactive, immersive demos and presentations.
Experiential Design—Experiential design, though broad, vaguely refers to the art of creating spaces that provide some sort of experience. Often, this means taking a small corner of a convention center and transforming it into a totally different place entirely, like a store, a playground, an art gallery or a hotel room. For example, logistics giant FedEx recently showed up at the China International Import Expo with a giant airplane mock-up at the center of their display, while other big-name brands have developed full-blown store experiences at this year's retail conventions.
Multi-Sensory Experiences—In addition to the brightly colored backgrounds and banners that please the eyes, the coolest new displays have begun to incorporate elements that appeal to all other senses as well. Visitors will be able to jump into full-blown tactile, auditory and gastronomic experiences at this year's trade shows, with big sounds, sights, smells and flavors to experience. Designers are also beginning to invite show-goers into exhibitor's spaces to play and explore, with instruments, toys, seating areas and gadgets to try.
Everything Brand-New—The 2019 Global Consumer Trends report published by the market research company Mintel gives us some fascinating new info on the latest consumer behaviors. The report showed that consumers are more adventurous than ever—they love to travel alone, experience new places and order foods they haven't tried before. At trade shows and in other marketing sectors, we can expect to see an uptick in the new, fascinating, unusual and intriguing.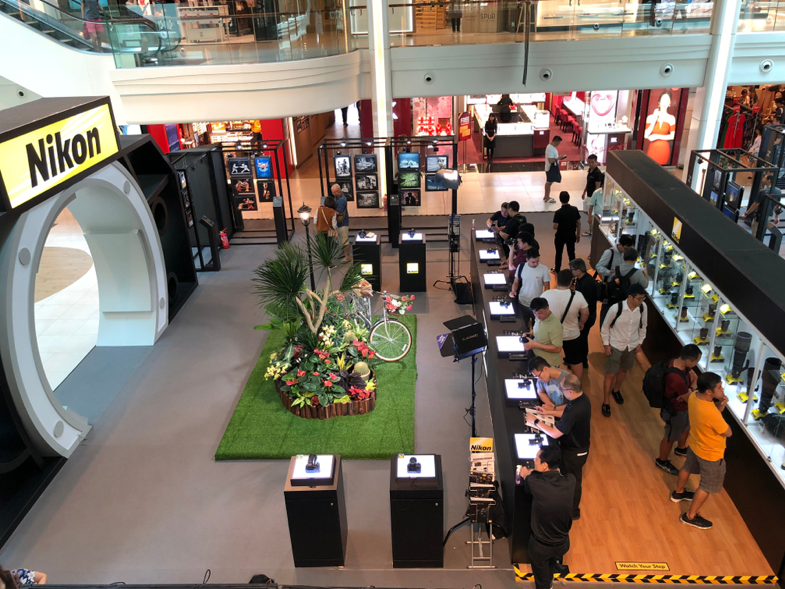 Appealing to the Consumer: Getting Crafty
To understand trade show trends, you have to understand what your audience wants. Most buyers at industry events are professionals with purchasing power (in fact, 81 percent of those who attend have some kind of buying authority), but they are also consumers who get giddy at the thought of fun, new experiences. You can bet that you'll forge a positive brand image when you go for some of the ideas below.
Shareable Elements—It doesn't matter where they go, consumers look for "shareable" spaces and experiences that would contribute to nicely encapsulated social media posts. In 2019, we can expect to see many more booths creating special "photo ops" for show-goers to share to social media. This is great news for the marketer, as it offers more opportunity for building brand recognition and creating a positive presence across social.
Special Guests and Performances—Take a look at some of the biggest conventions and trade shows for 2019 and you'll see a lineup peppered with celebs. Last year, we saw big-name celebs like Tina Fey, Jamie Foxx and Spike Lee gracing the stages of big industry events, and this year's no different. Look out for actors, musicians, change-makers and entrepreneurs beefing up the speaking agendas of the biggest conferences in tech, music and marketing.
Everything Ethical—Again, trade show trends tend to mirror what's going on in the greater consumer economy. Now more than ever, buyers care about patronizing eco-friendly, responsible and ethical businesses and will quickly alienate the ones who are less focused on corporate social responsibility (CSR). We'll certainly see more brands in 2019 highlighting their CSR efforts in the trade show market, including through more eco-friendly displays and demos.
All Things Personal—The personalization train hasn't slowed yet. In fact, it's primed to pick up some speed this year. As you probably know, buyers are gravitating to more personalized products and experiences across all industries, and this should be applied to trade show marketing, too. We can expect to see the most success coming from booths that create a personal experience by offering one-on-one staffing and personal engagements.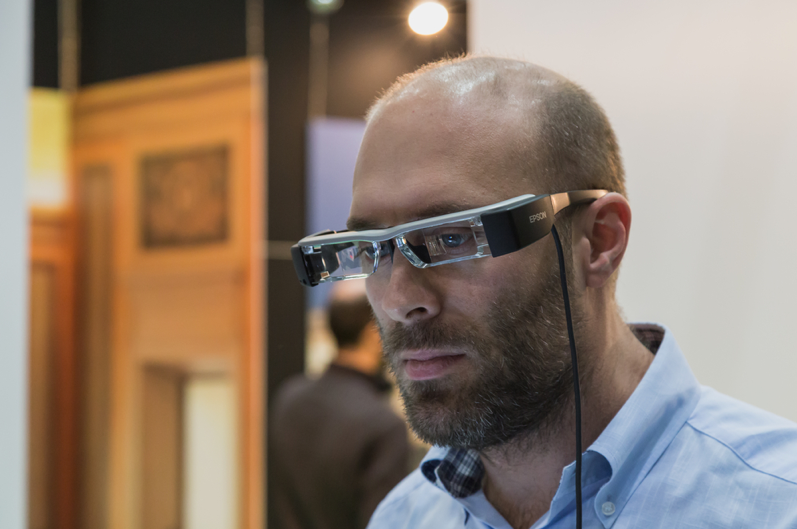 Paying Attention to the Consumer Market
As you can see, the most important thing about trend-spotting in the trade show world is trend-spotting in the world. If you can identify some of the key drivers of the greater market, and you can implement them into your trade show display strategy, you'll be well on your way to a hefty return on investment from your event marketing efforts. 
---
Stacy Gavin is in charge of eCommerce Digital Marketing for HalfPriceBanners.