To most people I work with in the tradeshow industry, teamwork is the key to success. But many tradeshow marketing managers are saddled with the idea that if it's going to get done, there's only one person that can do it. The tradeshow manager.
Therefore, it becomes hard to delegate. Hard to give up control. They may not be a control freak, but they're close enough to where it prevents the work of a good team from being as good as it could be.
You see this on sports teams. My sport, from when I was a kid, was basketball. When you are in control of the ball, a tendency for young players is to hold on to it until they good a good shot. Not all people, of course. There are always members on the team who don't want the responsibility, so they pass the ball at the first opportunity. Often, the pass is the wrong move. It's to the wrong person. It's for the wrong reason. They might have even had an open shot but didn't take it because they didn't have confidence that they'd make it.
Great teamwork doesn't happen overnight. But the longer you work with a team, the more you understand each team member's strengths and weaknesses.
One person may be great at record-keeping. Another may be great at outreach to clients and customers. Another may have an easy time reaching members of the media to persuade them to feature the company in their publication. Yet another may have an intuitive sense of how to design graphics so that they attract the right people.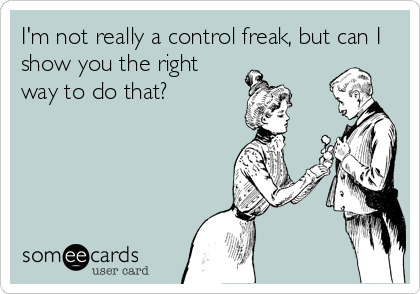 Every team is different. And teams are fluid. Even a team that's been together for years can find things changing over time. And when new members arrive or when members leave, things get even more fluid.
But a good manager of the team recognizes how to best delegate tasks to different people for maximum results. A good manager of a team knows their own limitations and realizes that, no, they can't really do it all.
They need a good team to do it all. And teams can always improve.