Naturally, your eyes will be on several different things when you are walking the tradeshow floor. And your agenda will be different as an attendee vs. an exhibitor. But if you keep your eyes open, you can spot a lot of cool and interesting things on the tradeshow floor.
The first day of a tradeshow, when the doors open for the first time, the first things you'll see as you walk through the floors is how bright and clean everything is. Hundreds of people, maybe thousands, have been working for days to put on their best for you and all of the other attendees.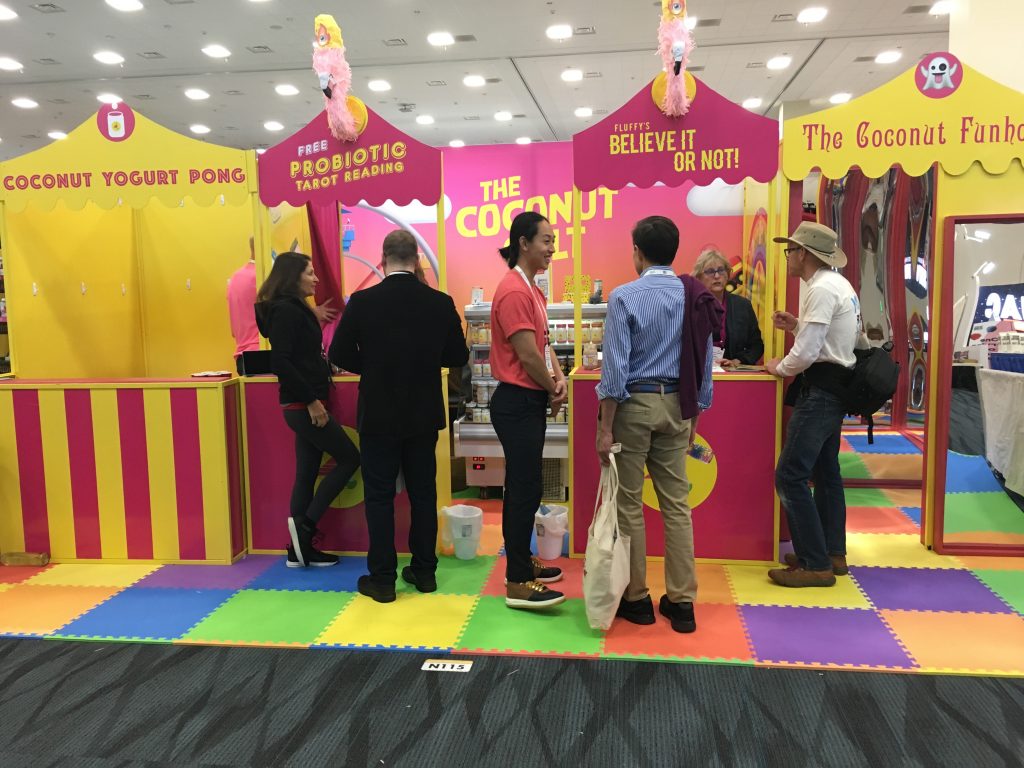 When you walk by a booth, look for the brand and image. Is it well-represented? Are people smiling and greeting you, but not pushing themselves on you? Are they asking good, engaging questions that make you stop and respond? Are they trying to catch your eye?
Is their booth made from sustainable materials? Can you tell? Is that part of their message – that they are a company dedicated to being as ecofriendly as possible?
Also look to see if they have new products. If they have samples, are they easy to reach? If they have demos, do they look easy to engage with? If they have a professional presenter, is it obvious that's the case and is there a schedule for the day's presentations easily available?
Is the booth crisp and clean and sharp? Or do you see ragged edges? Is the carpet spotless and brand-new looking? All of these things suggest something to you and help determine what your impressions of the company will be.
If the company is giving away promotional items, is it obvious? If they have some sample-like things on display but are not for giveaway, is that spelled out? Are they looking to collect business cards in a fishbowl? Why?
What is their lead capture strategy? Are they talking with people, or just engaging enough to scan a badge, thinking that is going to be enough?
Later in the day, or on the second or third day, look for places where the booth might be fraying, where garbage might be piling up, where personal belongings are spilling out of a storage area.
Look for stories. People engage with stories and the companies that best tell their stories will be the most memorable. What stories are the exhibits and their products and people telling?
Look for teamwork. Is the booth staff operating as a team, or do they just seem to be….there? Are they dressed in identifiable same-color tees, for example, or are they just in typical work clothes? Can you tell who's a staffer and who's not?
If you can walk the floor and make mental notes on day one, digest what you see, try again on the last day of the show when people are almost in their "bug-out" mode. Things will be mighty different!