I'm no expert on exhibit design or figuring out the potential customers for a specific product – let's leave that to the people who have a lot of experience in that area and it's not me – but I've picked up a few things along the way by talking to a lot of experts.
One thing that seems clear is that if you know who your audience is, what kind of products they buy, what kinds of stores they like to shop at, and why they buy your products, all of that information can be assimilated in a synergistic way to help determine the look and feel of your tradeshow exhibit so that your potential customers feel a familiarity; they feel at home when they see your exhibit.
What do I mean by that? Let's say you've determined that the people who buy your products the most are a specific type of person: maybe they shop at Target a lot, but also like Bed, Bath and Beyond. Or they like Applebee's but not Pizza Hut. They like Urban outfitters and J. Crew but not The Gap. And so on. The more information you can distill about your products' appeal – and who is buying those products from you, the more you have to help design your tradeshow exhibit.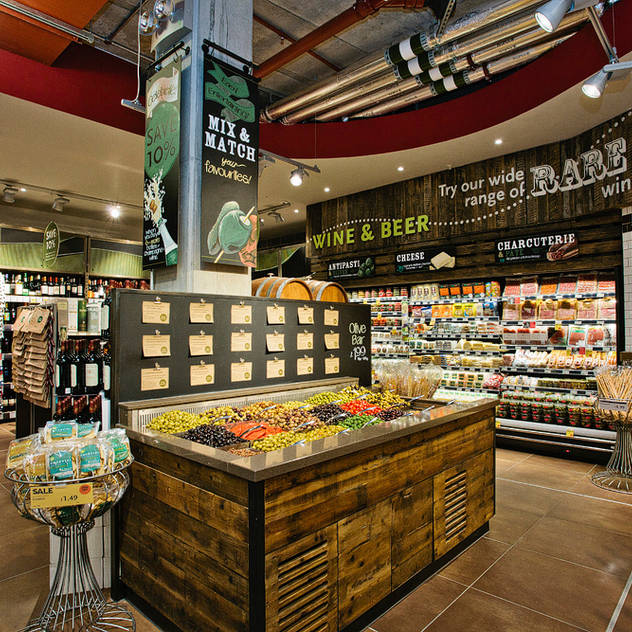 Let's say, for example, that your products attract people who shop at Whole Foods for groceries. If you are selling a food product, it probably makes sense to incorporate some design elements that are popular at Whole Foods into your exhibit design. Not to copy the design, but to echo the design elements. Do they use recycled wood? Do they use a pastel color on counters or product shelves? Then consider incorporating those elements in the exhibit design.
Exhibit designers have the experience and the skill to not only create a three-dimensional model complete with floor plans, traffic flows, height restrictions and sensibilities, but they know how to take those colors and patterns and textures and incorporate them into product displays, greeting counters, light boxes and flooring patterns.
If done right, your potential customer will take one look at your exhibit and even if they're not familiar with your brand (yet), they will feel at home because you've done your homework and created an exhibit that understands them and what they like.
You just need to know who your ideal customer is and what brands or stores they're already comfortable shopping at.