A good piece of fiction is surprisingly like a good tradeshow marketing effort. You don't believe me? Let's take a look. What happens when you read a good piece of fiction?
1. Create a unique world.
Fiction allows an author to create a world that exists only in one place: the reader's mind. A good tradeshow exhibit and marketing plan creates a world that exists only in your booth. Whether it's a unique display, a professional presentation or a one-of-a-kind activity, creating a unique world for your visitor is a good way to make sure they remember you. Having a great product that no one else offers is also a good way.
2. Create tension.
A good story has tension that pulls the reader further into the story. A good tradeshow exhibit can create a good kind of tension. Maybe it's a compelling and challenging statement on their graphic, or maybe it's a challenging question that makes you stop and want to know more. That tension creates a kind of desire to learn more.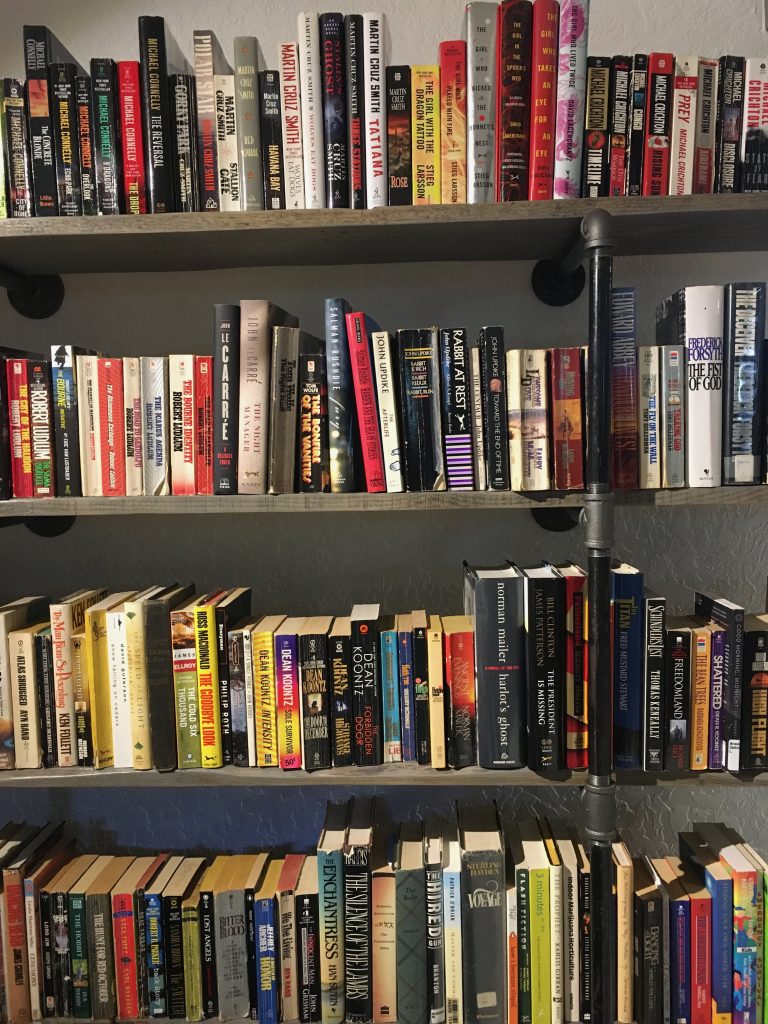 3. Know who your story is for.
I like to read detective page-turners and mysteries. I don't like to read romance novels or fantasy. A good tradeshow marketing plan knows exactly what audience is attracted to their type or product or service and they don't try to bring in anyone that isn't interested.
4. The main character in a story has a "super objective." What's yours?
I recently heard this concept about a character's super objective. You may not actually see this super objective detailed in the story, but it drives the main character. Jack Reacher, for example, is compelled to do what he can to right the wrongs that he sees. Harry Bosch believes that 'if anybody counts, everybody counts,' when it comes to solving a murder. No one gets more or less attention simply because of their place in society.
5. There's always an objection (or a hurdle).
Know your prospect's objections. Any novel where the protagonist has no hardships or obstacles is a boring novel. Expect your potential clients to have tough questions. If they do, it shows they're interested and want to know more. Identify the most common objectives and make sure your booth staffers know how to answer those questions.
6. Keep the page turning.
Have you ever gotten part way through a book and just decided that you couldn't finish it? Maybe it was boring. Maybe it wasn't your type of book. Maybe you bogged down in too many unrelated bunny trails and lost the main story. In a tradeshow booth, show your attendees enough compelling evidence – the storyline, as it were – to stay until they learn enough to know if they're going to buy from you or not. Depending on your product, this might mean that you're giving in-booth demonstrations or training sessions, or your professional presenter is sharing enough information in a lively and engaging manner that compels the visitor to want to find out more.
7. Deliver the goods: make it a great ending.
Every novel has a wrap up where you find out what happened to the character, the storyline. It's the payoff. Does your product or service make that same delivery? Are they the great payoff, the great ending that your prospect is looking for?
Yes, I think fiction can be a good inspiration for tradeshow marketing. By using the various elements contained in a good novel, you can create a template for showing your visitors all of the best of your products or services in a compelling and intriguing manner.