Yes, tradeshows are going virtual. They have been for some time, and the COVID-19 pandemic has forced many shows into the digital world that might not have done so as quickly. Just a cursory search on Twitter with the hashtag #tradeshow gives you a bunch of shows that are moving to online.
The Consumer Electronics Show recently announced they're going virtual for the next go-around. Others are following suit. In discussion with industry managers and exhibitors, the feeling is that, frankly, no one knows when "normal" will return and exactly what it will look like. There are certainly efforts to get things off the ground, like the recent Together Again Expo, a tradeshow industry event in Orlando last month.
But overall, shows are still being cancelled and / or postponed.
For example, the Snow & Ice Symposium (there's such a thing?) has gone all virtual. Just add ice to your glass! (Click the images below: it'll take you to the original tweet in a new tab).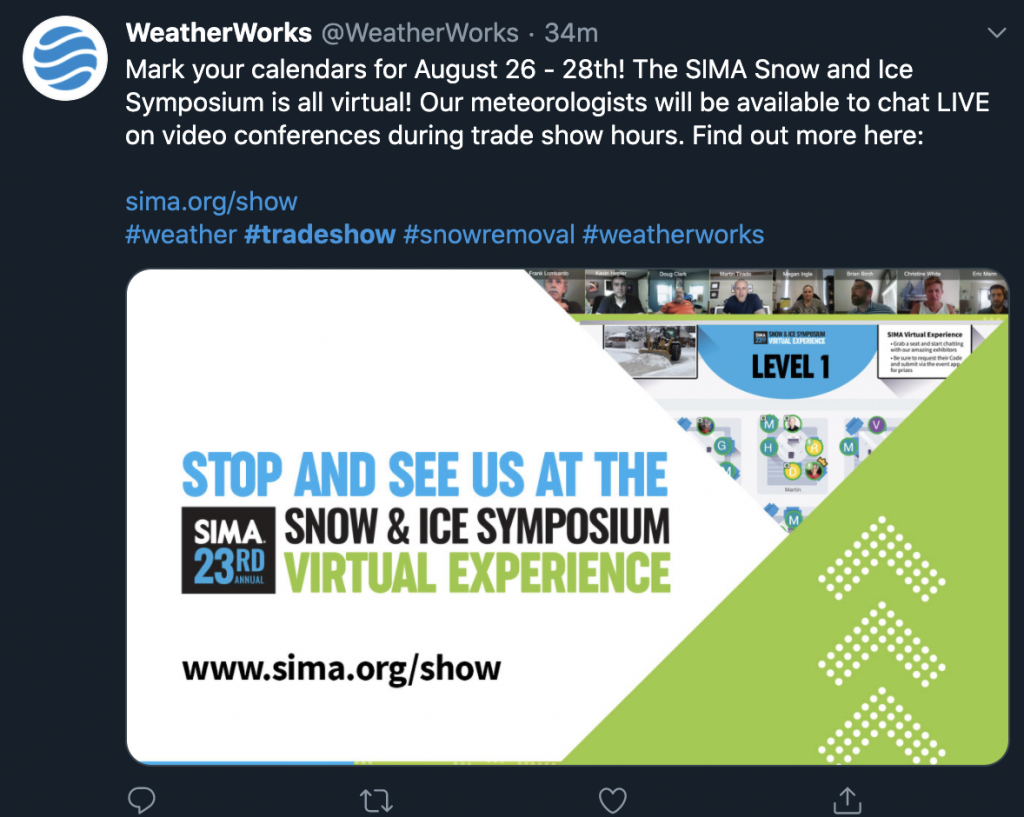 Here's another virtual expo that I'm not sure about: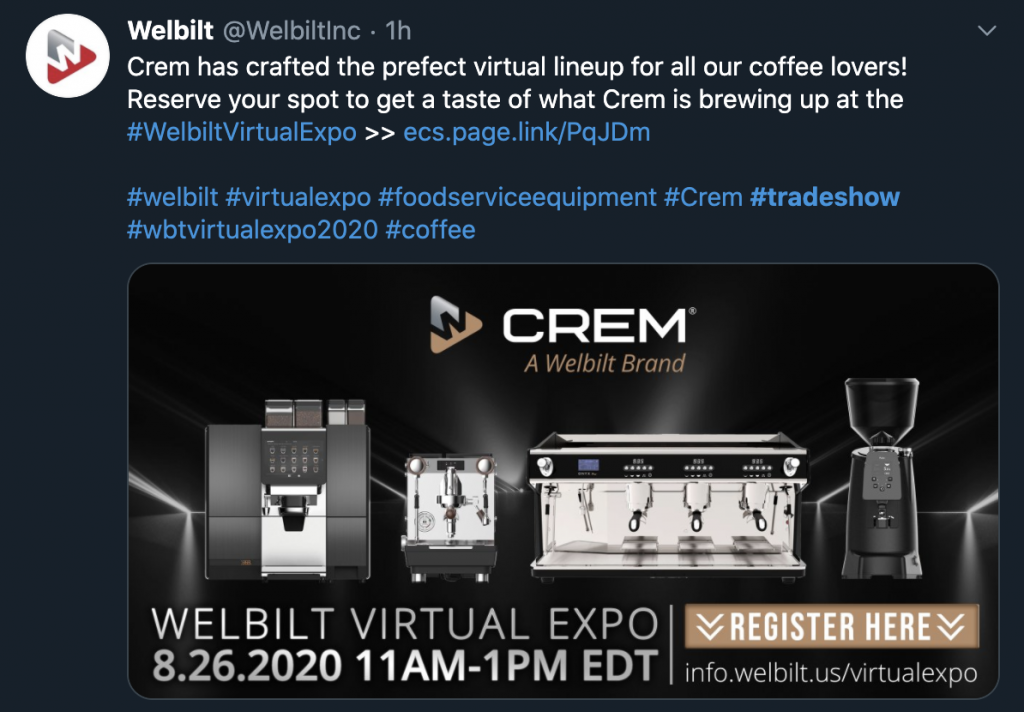 The ISSA 2020 event is also going online: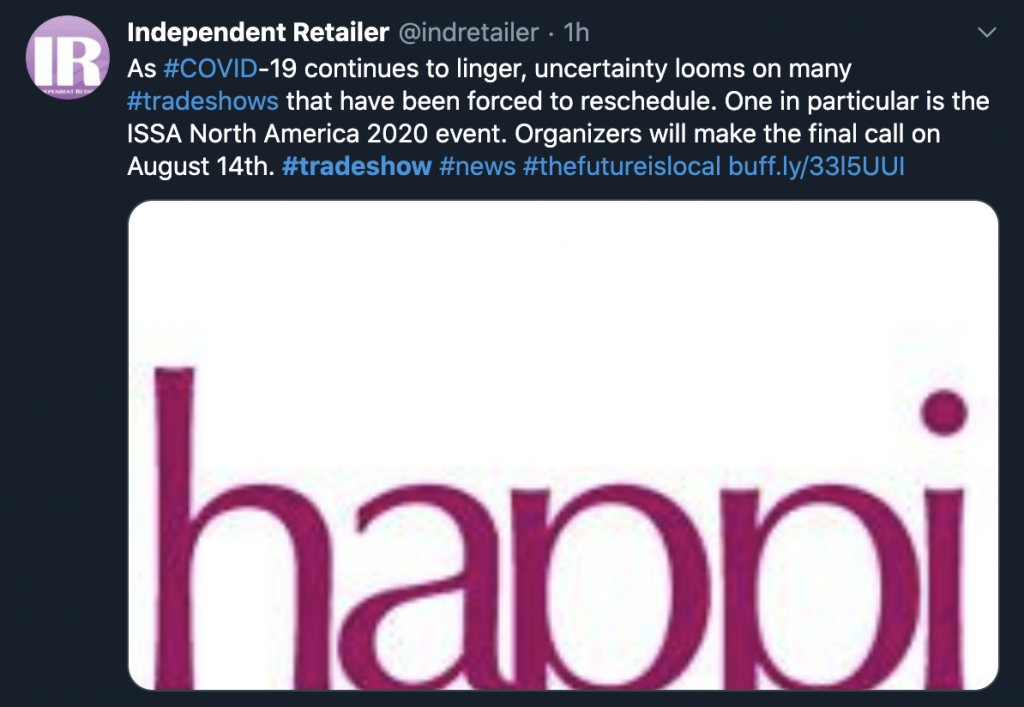 Fabtech 2020 has been cancelled: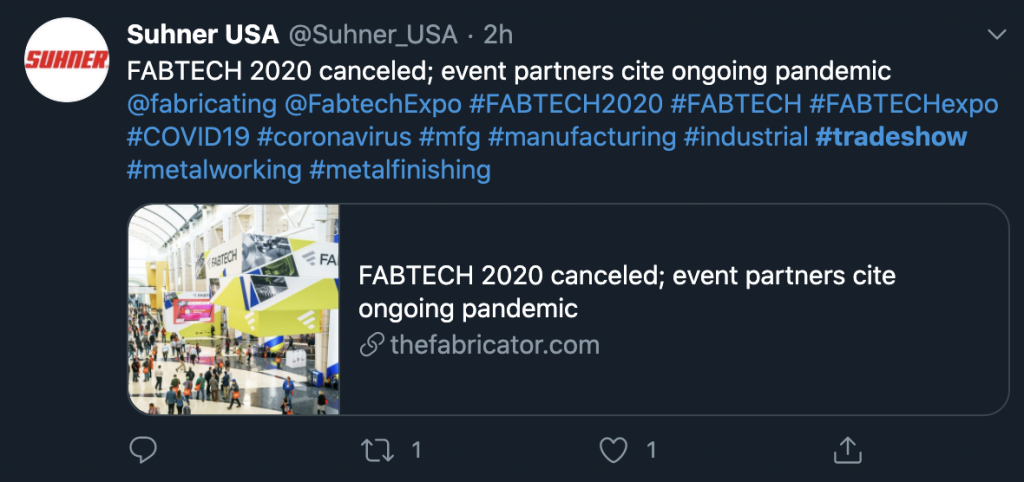 The Cultivate Agency offers a pitch on how to make sure that if the show you had counted on is canceled, how can you still use that budget to reach potential buyers?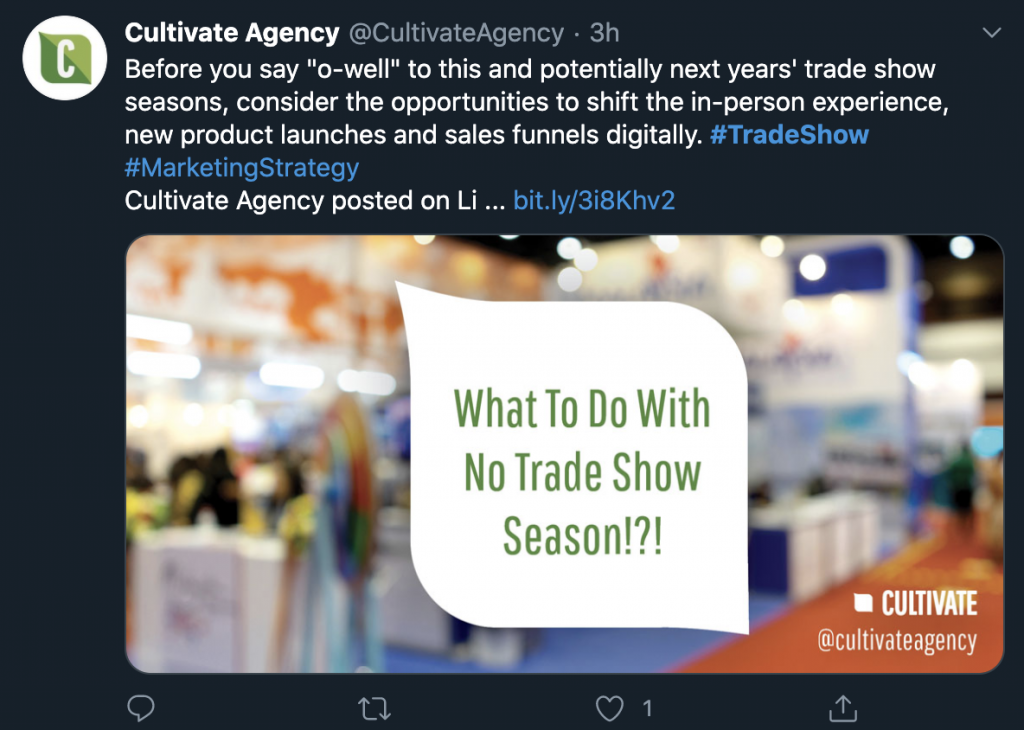 A-Train Marketing offers several tips for an upside-down tradeshow world: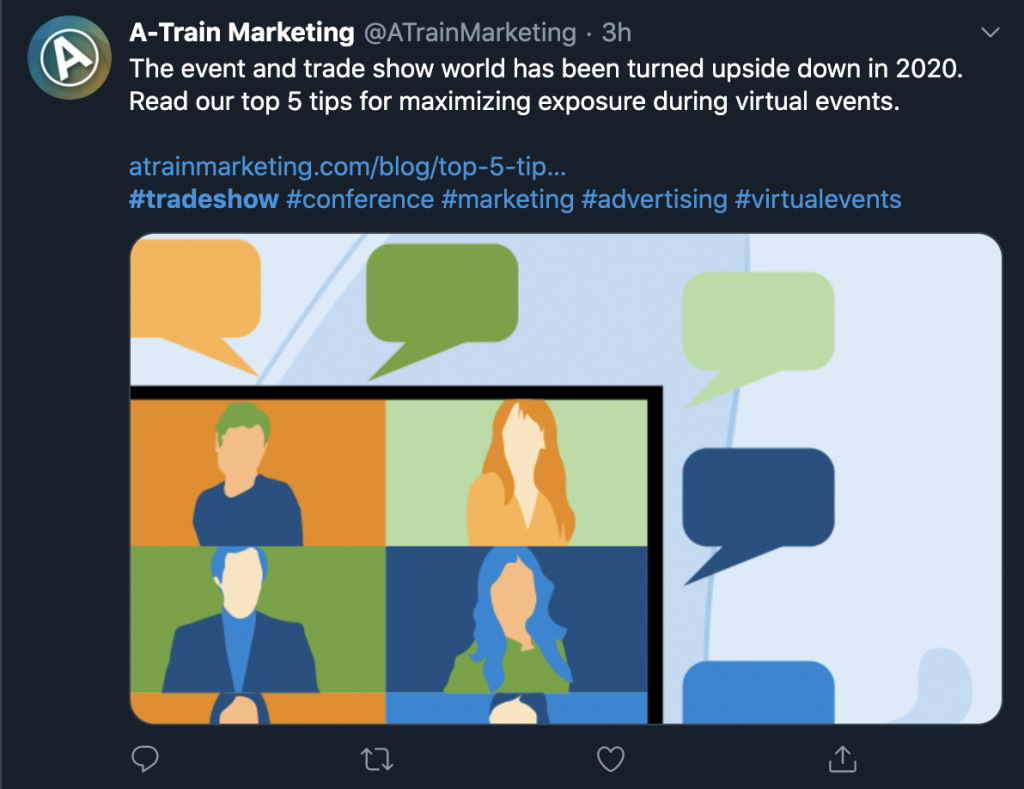 Even shows overseas are going by the wayside thanks to the pandemic: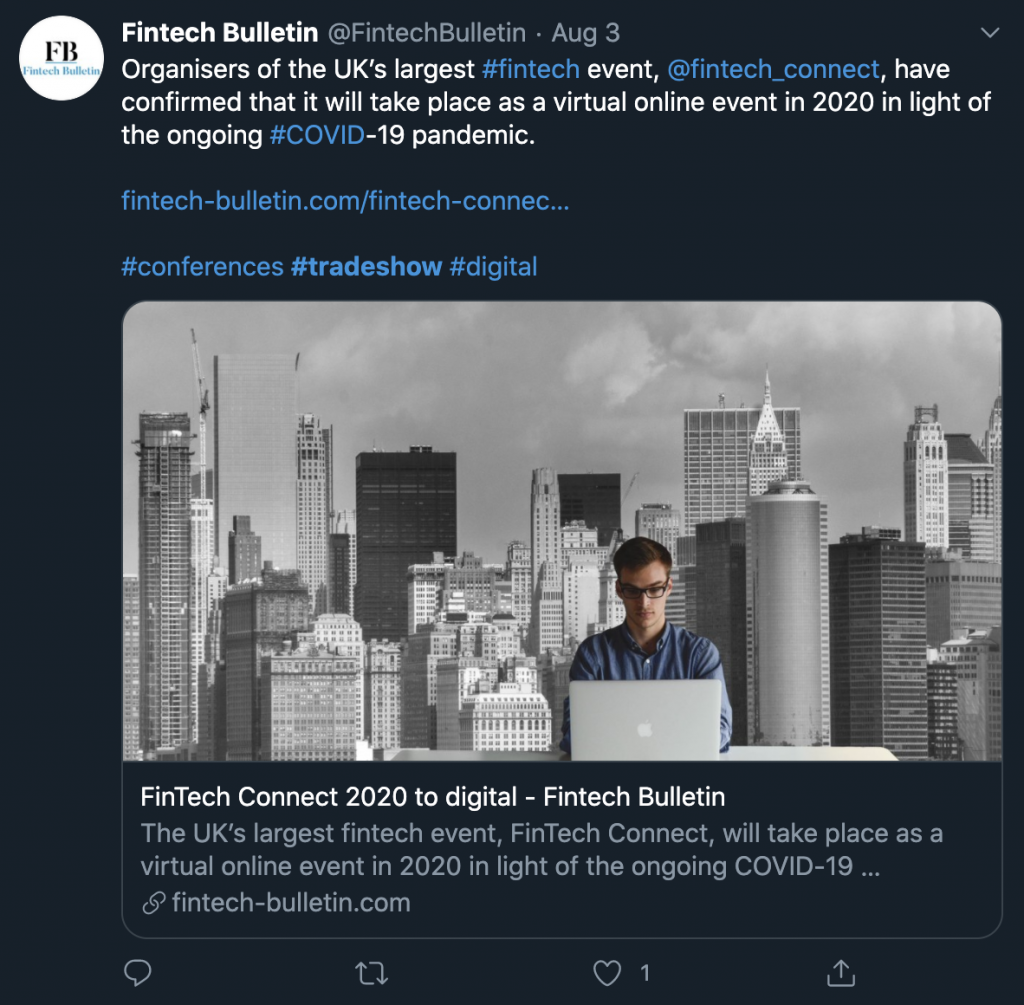 And many more, to be sure. The state of the events, conference and tradeshow industry is upside down, but it looks like many shows are going digital as best as they can. It'll be interesting to see how the shows unfold and to see how, even when face-to-face shows return, how virtual aspects will remain. And how many exhibits and attendees will show up. And when.
The story is still being told.
---