This is a guest post by Emma Grace Brown.
Despite what many people think, offline advertising is not dead. Traditional marketing methods still have their place in the digital age! At the Tradeshow Guy Blog, we know that long-forgotten advertising strategies can be just as effective as their online counterparts, particularly for local businesses with a community presence. Used in combination with digital marketing strategies like email and social media, you can create a powerful marketing plan with the help of old-school advertising methods.
Phone Calls
Phone calls are great both for promoting your business and learning about your target audience. It's important to understand what your customer wants before you spend good money on advertising and calling up members of your target audience is a great way to extract this information. Call up your customers—or cold call potential leads—and ask them what they think of your product or service. Their answers will help you determine the best approach for your marketing, including what content will resonate best and on which marketing channels you should focus your efforts.
Tradeshows and Events
Events are fantastic opportunities to promote your local business. For example, Retail Insider explains that you can use trade shows to raise brand awareness, educate your customers, and expand your sales channels. Trade shows are also great for keeping an eye on your competitors! There's a good chance that your top competitors will attend the same trade shows as you, so take advantage of the opportunity to see what they're doing and learn from them.
If you want to get the most out of each trade show, you must plan ahead. Reach out to industry experts and vendors who will be attending and schedule quick meetings with them during the show. Make it easy for potential customers to provide their contact information so you can get in touch after the show. You could even print a poster with a QR code linking interested guests to your website!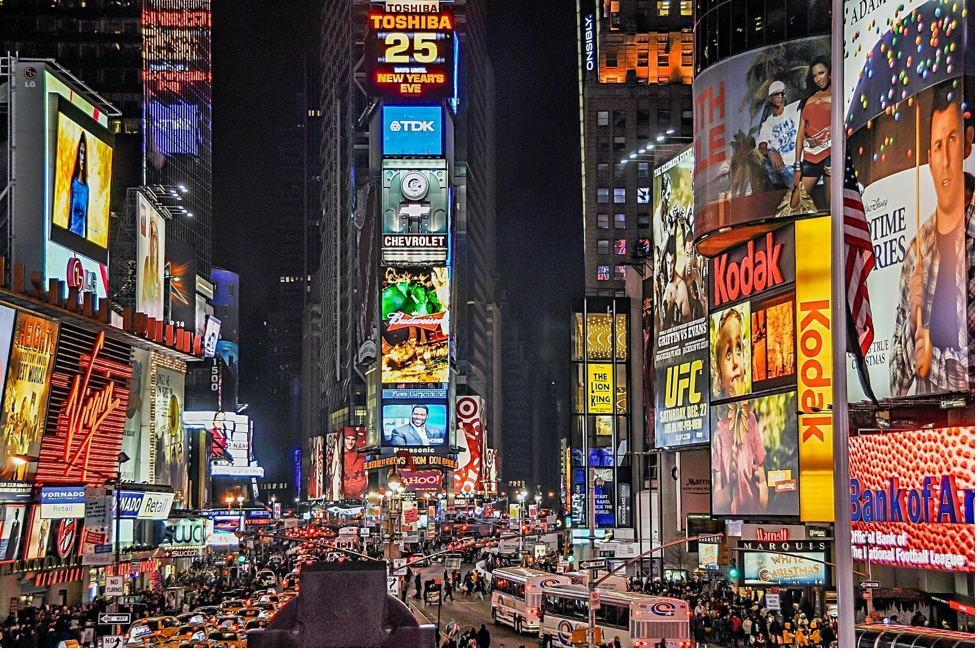 Flyers and Brochures
Printed flyers and brochures are another cost-effective traditional advertising strategy. Because brochures hold a lot of information, they're great for educating people about your product or service and spreading awareness about your business. Brochures can also give your business a sense of credibility and authority. You don't need to limit yourself to mailing lists—remember to hand out your brochures at events and trade shows as well!
Take advantage of digital tools to make your brochure design appear sharp and professional. For example, Canva is a popular tool for designing graphics for websites, social media, and print materials. And if you really want to give your brochure a professional edge, don't hesitate to hire a graphic designer!
Billboards and Banners
According to HubSpot, billboard advertising can be a powerful way to build brand awareness. When you rent space on a billboard, you get to broadcast your business to as many people as possible. The best billboards tell a story, which can be tough with a single image and one or two lines of text. Consider hiring a professional copywriter to ensure your content is captivating and engaging!
Similar to billboards, banners are great for advertising your business at local events. Consider sponsoring an event, like a sports game, festival, or fair, and printing banners to promote your company. This is a great chance to showcase your logo and build awareness around your brand. Don't overlook traditional advertising methods! When done right, offline advertising methods can be great for getting the word out about your business and directing interested consumers to your website. Look for ways to bridge your online and offline marketing strategies, boost your conversions, and grow your business!
---
Emma Grace Brown lives her life by her rules, and it works! When she's not snuggling puppies, Emma promotes female empowerment through her website. Her mission is to help those who live with self-doubt to realize they don't have to mold themselves to conventionality.