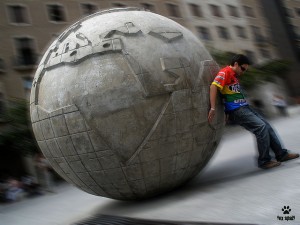 Would love to get to know YOU! Of course you're welcome to comment on posts as you see fit, but I'm curious to know who you are, what you do, and what you find interesting (or not) on this blog.
What's your job function? Where do you live? What 'juices' your daily life? What do you want to see more or less of on this blog?
If you have a blog, Twitter or Facebook page, feel free to drop your link in as well! You can find me on Twitter and also on Facebook.
I lifted this idea for an About You page from Valeria Maltoni, the Conversation Agent, whose blog is one of my favorites. She emphasizes the networking potential (and reality) of commenting on blogs and connecting with people on many different platforms.
Please leave a comment below and tell us who you are, what you do, links back to your sites…whatever works for you!