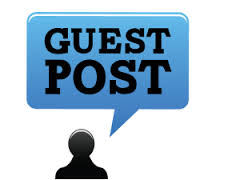 TradeshowGuyBlog accepts guest posts about tradeshow marketing. Our goal is to help share useful information that helps tradeshow marketing managers and exhibitors. No self-promotion articles accepted. Although if your product or service is deemed interesting enough we may consider interviewing you for our podcast.
The posts should be between 500 and 700 words, although longer and shorter posts will be considered.
No payment is given for the use of your contribution.  You hold full copyright of your copy.  You must be the author of the copy. If it is an article that you've previously published on your blog or submitted to another site, it can be accepted if it is significantly re-written or re-worked.  You may also submit a brief bio or 'resource' box of approximately 50 – 75 words.
Submissions are accepted in text form (preferred) or MS Word.  Pictures or illustrations are encouraged. However, we may or may not use them.
Submit your posts to:  Tim Patterson — email: tim.patterson @ tradeshowexhibits.com  (remove all spaces in email address before using).  Please include your full name, address, and 'best' email address, and phone number.
Your post MUST meet the following two requirements or it will not be considered for publication:
It must include some sort of aspect, angle or description of how exhibitors can effectively use tradeshow, conference or event marketing.
It may NOT include any links in the body copy to any business.
If your post is accepted, we'll give you an estimated date of publication. We have the right, nay – the obligation, to promote the heck out of your post on Twitter, FaceBook, LinkedIn, blogs, websites, speaking engagements, podcasts, etc. We expect you to do the same!
Reach out via our contact form on the right of the page. Look forward to hearing from you!