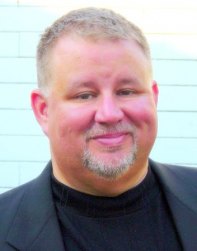 Here's a short but worthwhile segment of a much longer in-depth conversation with blogger and social media expert Steve Farnsworth on how to use YouTube to explode your traffic at tradeshows.
The complete 35-minute conversation is included as a bonus download in the recently-released Social Media – Tradeshow Marketing Bundle now available here (for a mighty good price, too!).
Give a listen and get a few cool ideas on how to use video to bring more people to your tradeshow booth. Get the bundle for the whole conversation and many more ideas.
[display_podcast]
Find Steve Farnsworth online here:
Digital Mercenary blog – definitely a must-read if you are interested in great insight into the social media marketing world.