When it comes to your Exhibiting Toolkit, I don't mean the screwdrivers, masking and duct tape and scissors (although those and other items will come in handy), but what about the various bits and pieces that will help draw visitors to your booth and capture more leads?
Let's create a short but incomplete list of some of the necessary tools you should consider having in your toolkit.
A Damn Good Plan
A Well-Trained Booth Staff
A Booth That Represents Your Company Brand at a Glance
Lead Capture Mechanism
Follow-up Plan
Let's break these down a little more:
A Damn Good Plan should include what you're going to do 6 months before the show, 3 months ahead, 2 months, a month, etc. It includes your pre-show marketing schedule, the booth details (making sure to review the booth ahead of the show with plenty of time to do any minor repairs), electrical grid if needed, shipping dates, booth staff schedules.
A Well-Trained Booth Staff is a crew that is pleasant, friendly, knowledgeable, friendly (did I say friendly?), willing to work long hours, flexible and trained. Trained in what? Booth etiquette, how to interact with visitors for maximum efficiency, lead capture knowledge and more. Your staff is your front line in a chaotic environment. If there are any weak links in this chain it will eventually show.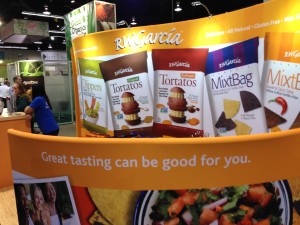 A Booth That Represents Your Company Brand at a Glance: this often means a custom booth, but it certainly doesn't have to. There are a lot of tradeshow booths that can be customized to fit your brand sensibilities. They also have to function well, meaning there has to be proper storage, product display and meeting areas to accommodate your company exhibiting goals.
Lead Capture Mechanism: Whether you're writin' those leads down on paper, or capturing them in electronic form, all of the leads should have maximum information required to confirm the next step, and nothing more. Name and address, phone number and email are often the top of the list, but ask if all of those items are absolutely necessary. What's as important is agreeing on the next step, whether it's a follow up call, meeting or simply sending more information. Agree on what the next step is, and when it will take place.
Follow Up Plan: How are the leads getting to the sales team back in the office for follow up? Are they being transmitted electronically back to the team each night? Are they being transported in your briefcase? Whatever the method, make sure not to leave them for someone else. Too many leads wind up in Neverland. Sticking them in an envelope and then tucking that envelope into the booth crates often mean that the next time you see them is 11 months later when you open up the crates to prepare for next year's show! Beyond that, your sales team should be prepared to receive and follow up on the leads in a timely manner.
No doubt you can add to this list, but these are the basics. Leave any item here aside at your own risk!