What's the single most important thing you can do prior to your next show to save money? You might be surprised.
Tradeshow exhibiting can be expensive. So as an exhibitor, you're always looking for ways to cut costs!
Just in time for 2016 planning, Mel White of Classic Exhibits recently teamed up with Handshake.com and gave a webinar aimed directly at you if you're trying to cut costs in your tradeshow marketing.
From rental exhibits, to non-hanging-hanging signs (yes!), to cost-cutting in your graphic production, Mel gives you two dozen-plus items to consider.
Well worth your time: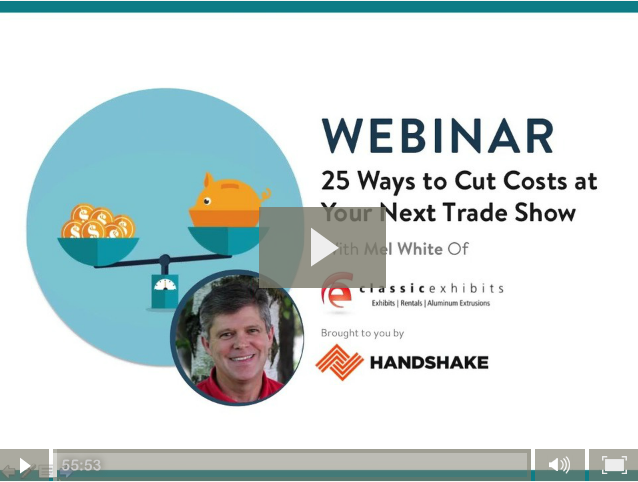 If you'd like to download the slide deck, get it here.
Oh, BTW..the single most important thing? It has to do with filling our forms. Yeah, boring, but very critical.