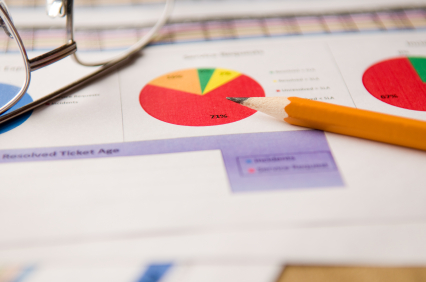 A tradeshow is a perfect opportunity to track stuff: sales, leads, visitors, and so on. Here's a quick list of things you might consider measuring at each show. It'll give you a chance to not only compare different shows, but it'll help you track trends at different appearances at the same show year after year.
Sales. The key indicator of your success. The challenge with tracking sales from tradeshows is that you may get a sale in another 6 months, year or two years as a result of a single appearance. Be aware of where sales come from and track them to their source if you're able.
Leads. Not quite as critical as sales, but a key indicator of the success of your overall tradeshow program. Identify cool, warm and hot leads and follow up appropriately.
New customers. Sales are great, but what percentage came from new customers?
Visitors. While many exhibitors don't normally track booth visitors, if you can get a handle on at least an accurate ballpark number of booth visitors from show to show, that information will come in handy.
Samples. Do you give away samples, such as food or flash drives or swag? Keep track.
Demonstrations and attendance. Do you have a professional presenter at your booth? Keep track of how many are given each day and make a headcount of attendees.
Social media content. How many tweets, photos, videos and blog posts are you generating as a result of your appearance? Check things such as how many times your tweets were re-tweeted, or how many times your hashtag was mentioned, the numner of times you received an @ reply. If you saw a spike in Twitter followers or Facebook fans or Instagram followers during the show appearance, track that information.
Other online engagement. Do you steer people to your website during tradeshows? Did social media engagement drive traffic to your site? If you create a specific landing page for visitors, track the traffic on that. If you give away digital assets such as downloadable PDFs, white papers or product sell sheets, track that.
Finally, track the ROI. To calculate the ROI, divide the gross profit minus the cost of the show by the cost of the show. It will look like this:
ROI = (Gross Profit – Cost of the show) / Cost of the show.
For example, if it cost you $200,000 for the booth, travel, lodging, salaries, food, parties, transportation, etc., and you know that six months later the business generated as a direct result of the show was $359,000, you'd write the equation like this:
ROI = ($359,000 – $200,000) / $200,000
ROI = $159,000 / $200,000 = 79.5%
Measure as much as you can. You'll be glad you did!