"Self-education is, I firmly believe, the only kind of education there is."
― Isaac Asimov
There are countless books written about how you can do something better, whether it is tradeshow marketing or underwater basket weaving. But the real secret to improvement is to approach the task with the intent of seeing what works and what doesn't and use that information to increase your outcome the next time.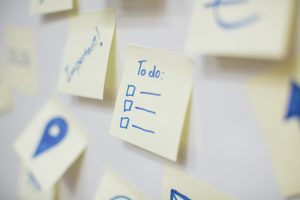 Which means that no matter what book you read, you are responsible for the success or failure of that venture. Or, as Peter Shankman recently said, "Lose is not an option. Your options are to win or learn."
Frankly, even the most seasoned tradeshow marketers run up against forces that give them less than stellar results, leaving them to question their approach.
But if you're a rookie tradeshow marketer, the learning curve can be steep with many bumps and potholes along the way. Don't let that dissuade you. Yes, you're under pressure from the boss to bring home more leads than last time, and to have your sales team close more sales from those leads.
What if the lead count is not what you want? What if the sales results are not optimal? Your choices are to keep moving forward and ignoring the reasons why you had those results, or dig into the various moving parts to learn what happened. Was your booth visitor count down? Did your booth staff perform poorly because they were not as well-trained as they should have been? Did your competition have a better product or service?
All of these and more can affect your results, and the more you understand about why you got the results you did, the better you can respond and improve.
Learn. Review. Adjust. Act. Repeat.