A year ago, our new client Schmidt's Naturals debuted a new custom 10×20 at the Natural Products Expo West. It was a custom exhibit designed by Classic Exhibits' designer Kim DiStefano. The design was submitted to Exhibitor Magazine's annual Portable/Modular Awards, which honor design excellence in portable, modular and system exhibits. Here's what it looked like on the floor of Expo West: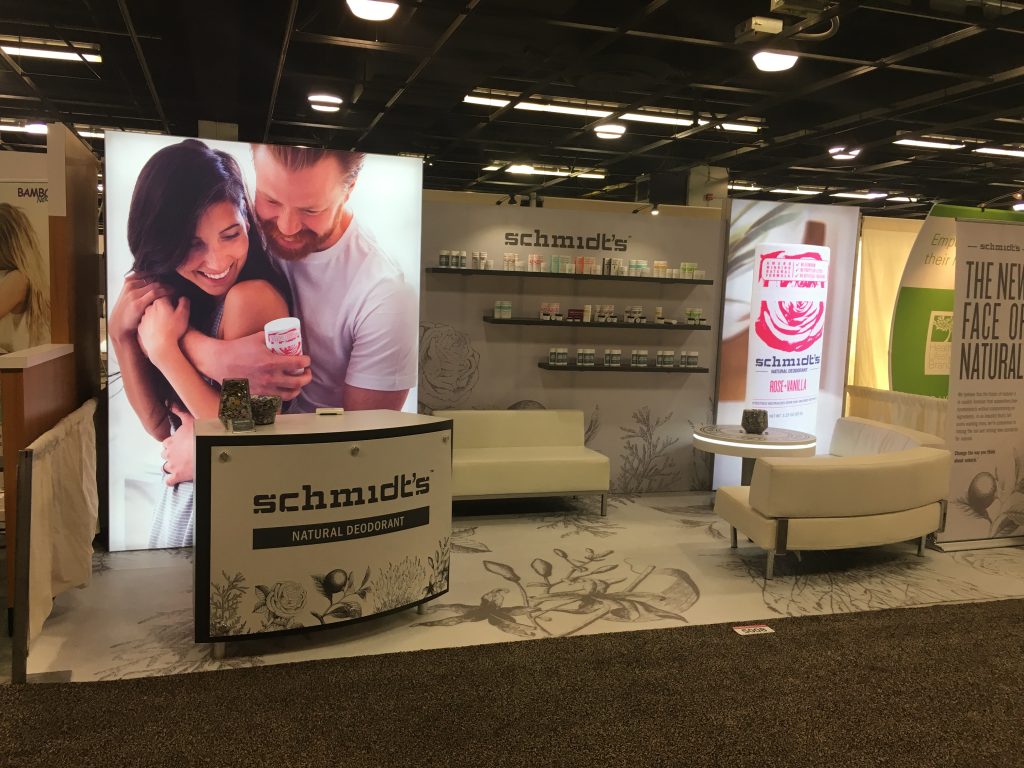 A couple of years ago, one of our clients, SoYoung, was a winner in the competition. We're glad that Schmidt's Naturals got the nomination and we wish them the best when the winners are announced in late winter at ExhibitorLIVE!
We'd like to invite you to see all of the entrants in the Exhibitor Portable/Modular Awards – take a look here and vote your favorite. And remember, you can vote once per day until the competition closes.