How do you find great information – tradeshow tips – from people that go to a lot of shows and see a lot of exhibits? The first thing most of us do is fire up your favorite search engine and just plug in "tradeshow tip" or "tradeshow marketing tips" or something similar and see what comes up. If you're lucky, you might find a link to an article on this blog (it happens a lot!).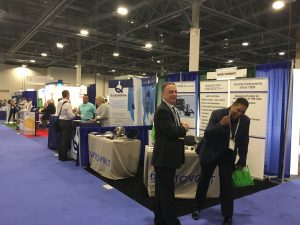 Which brings me to this: you may not know about the great batch of tradeshow tips on our Exhibit Design Search. Seriously. You can find any exhibit or accessory that you're looking for – and a bunch that you may not have thought about – but you can also find
The tips are grouped together for easy browsing in the following subheadings:
USA Tradeshow Regulations and Photos
Humor (always important when exhibiting at tradeshows!)
Getting Started
Becoming an Exhibit Marketing Expert
Displays and Exhibits
Design, Lighting and Graphic Tips
Fine-Tune Your Tradeshow Knowledge
Rental Displays
Tradeshow Training
Tradeshow Resources
General (But Important) Stuff
Something for Everyone
Easy to browse, easy to find something useful for your next show or exhibit. For example, under the heading Getting Started, you'll find Ten Common Tradeshow Myths, which knocks down some rather daunting ideas that many people think about tradeshows. Like tradeshows are just a big party. Or tradeshows are a waste of time. Or tradeshows are just flat-out expensive.
Under the Design, Lighting and Graphic Tips heading, you'll find The Importance of Color – Here's Looking at Hue. Color is an attention-getting tool. In the world of exhibits, color is the first thing that visitors see in your booth.
Check out the heading Fine Tune Your Tradeshow Knowledge, you'll find a very useful and important three-part series on How to Cut Your Tradeshow Costs.
One more thing before you head on over to check out the selection of Tradeshow and Event Tips. On each article, on the upper-left black bar above the article, you'll see "+ My Gallery." If you click on this link, you'll add that article to your gallery, which you can access at the upper left navigation bar at the top of every page. Not only can you add articles, but you'll find that +My Gallery button an each and every exhibit in the entire Exhibit Design Search site. After you've added articles, exhibit, accessories or whatever, you can share them with colleagues by clicking on the My Gallery link, find the Send My Selections tab and follow the instructions to share that collection you've created.