It's a common refrain: tradeshows don't work for me. They're too expensive. I don't get enough leads.
And unfortunately, it's true for too many exhibitors. It's easy to look at the exhibitor list of a show year after year and point to companies that give it a try once or twice never to return.
Look at the flip side, though: there are thousands of exhibitors that go back to the same few shows year after year, take home a stack of leads, create more business and firmly believe that tradeshows are the most powerful marketing tool they have at hand.
I know that's true because I work with those kinds of exhibitors. Now, not every single exhibitor I've worked with is successful. Some have fallen off the wagon along the way. Others have shifted their marketing efforts. Some have taken a step back from tradeshows and reassessed their program, but eventually make it back bigger and better.
What's the difference?
We could point to any number of things: their booth space is lousy and doesn't have enough traffic; their booth is small and nondescript; their staff is bored (and boring) and so on. But it all boils down to just two things:
Having a good plan and being committed to that plan.
Plans are great. Everyone should have one. But what about having a bad plan? Bad plans do certainly exist. And having a bad plan is not a good thing.
Back to that "good plan" and "being committed" to the plan. A good plan can come from knowing your goals, your budget, your people; knowing the show and your competitors, and knowing what you really want out of the show. That good plan can be enhanced by having a well-trained booth staff, having a standout exhibit and having the most popular products in the show. But those last three things, the staff, exhibit and best products, are not completely necessary to have a good result. They're important, sure, but they're more like frosting on the cake. You gotta build a good cake first.
Answer these questions:
What do you want out of the show? In other words, why are you there?
How are you going to know if you got what you wanted? How are you going to measure your results?
What are the steps you need to take to get what you want? What will it take to get exactly what you want?
Sometimes it takes a little brainstorming and communication with the various members of the team. Sometimes it means knowing what worked at your last show and knowing what didn't work. Be honest. Sometimes you have to be brutally honest to say that having that crazy mascot uniform didn't really work, or that having the general manager do the in-booth presentations didn't draw that many people. There are lots of reasons why things don't work and assessing and understanding those ideas will help you move forward.
Another way to look at it is to ask yourself: When I get back in the office the morning after the show and say, Man that was a great show! What does that mean to you?
It's not the same for every company.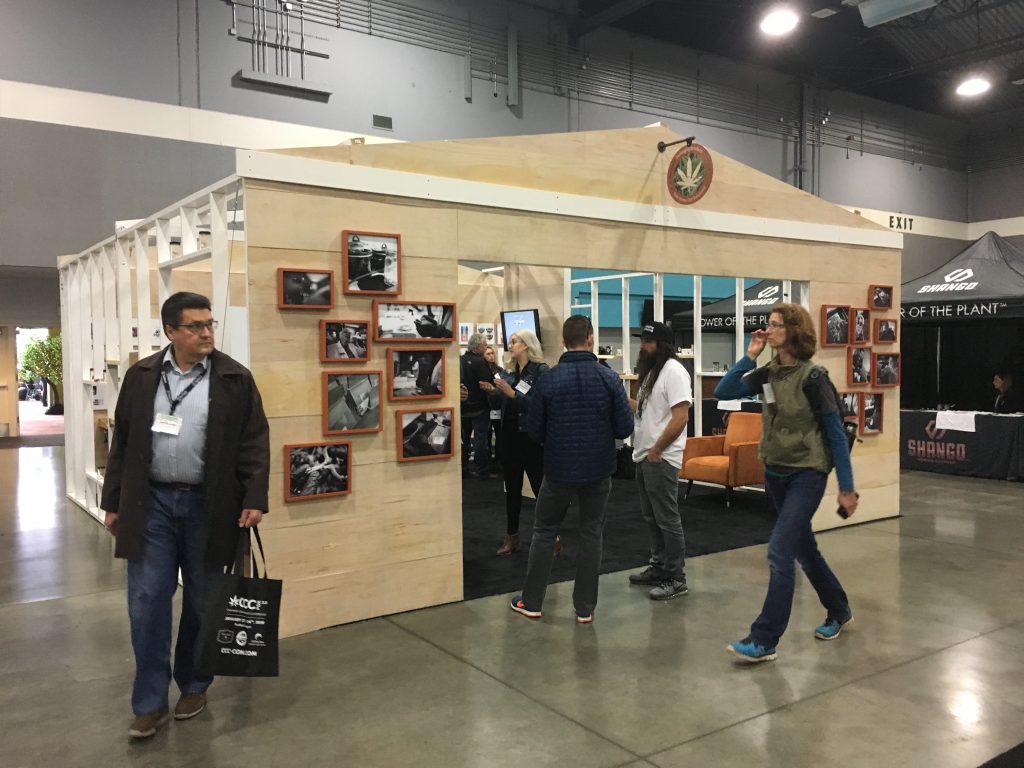 Once you've defined the main goal of your tradeshow appearance, break it up into pieces. If you want 300 leads over a three-day show, you'll need 100 a day. If the show is open from 10 am to 5 pm, that's 8 hours. You'll need to average 12.5 leads per hour, or one about every five minutes. If you're doing demos, for example, and you know that for every demo you do there are 15 people on average standing there, and three of them are good leads, that means you'll need to do a demo about four times an hour. If, on the other hand, you get six leads for every demo, that means you only need two demos an hour. Or, you could try to double your projected leads by doing demos four times and hour.
Run the numbers. If you want to give away 1,000 product samples or sign up 200 people for lengthier demos in the next three months, you know what that will break down to by just doing the math.
If your goals are not so straightforward, you can still look at it from an angle that will help. Maybe you want to make solid connections with only three distributors that, if you can get them to carry your products, would double your company revenue in the next two years, figure out what organizations are the best and most likely candidates. Make whatever effort you need to set and confirm appointments at the show. Yes, tradeshow success is all in the numbers, and it's all in the ability to show off your products and make sales. So do the math, do the outreach. But don't forget that we're all humans – you and your prospects – and there's often not a straight line to success. Make allowances for that, learn from your missteps and do better the next time. That's what it's all about.
---