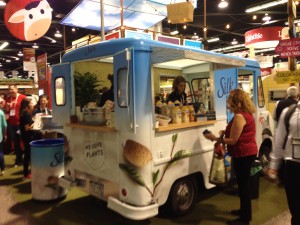 When it comes to tradeshow marketing, sometimes you have to ask the question: why?
It used to be that I liked to buy the new things without a whole lot of thought. If I could afford it, I'd get it. New camera, bicycle, car, album, phone, appliance, whatever. But these days I tend to think a lot more about it, and end up asking myself why should I buy that thing? To what end? Why should I get it? What is the reason for acquiring something new? In most cases, I don't have an answer. It's why my great little Macbook Pro is 5 and a half years old now, and runs great. It does all I need. It's why it took me a few years to finally get that new bicycle that I've been thinking about. Now that I have it, I ride every day for at least 20 or 30 minutes, rain or shine. I ask "to what end?" and if I don't have a good enough answer, I just wait.
You can also ask the same question about tradeshow marketing: to what end? What do you get out of it? Even though I'm in the business of selling tradeshow exhibits and helping people with their tradeshow marketing, I will ask what their goals are. They should be well-defined. They should have a reason for spending money on something new, or going to shows over and over.
It may be that going to a show opens new markets, or helps you connect with old clients on a personal level, leading to more sales, or to show off new products and new services. It could be anything that makes sense and will help grow your business. But since tradeshow marketing is an expensive proposition when you add it all up, make sure you answer the question:
To what end?