I've been in the tradeshow industry for almost 20 years, and it seems like we're moving into what may be the Golden Age of Tradeshow Marketing. Usually when you think of the "Golden Age," you're thinking of that long-forgotten past. A time of fun, peace and prosperity and good times. Us older folks might think of the Golden Age of Rock and Roll, for example, as the time when Elvis, Chuck Berry, Little Richard and Buddy Holly were making music and leading the music charts. Or maybe we think of the Sixties as the Golden Age of Rock and Roll, when the Beatles led the British Invasion and with the help of bands such as the Rolling Stones, the Dave Clark Five, the Yardbirds and The Searchers dominated the music charts for years.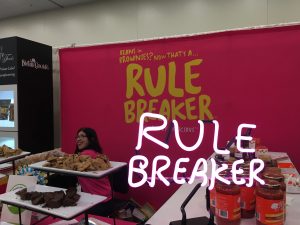 What about movies? Was the Golden Age the days of great movie stars such as Clark Gable, Dorothy Lamour, Humphrey Bogart, John Wayne, Greta Garbo and others lit up the big screen?
Or is the Golden Age something that might be happening today, and we won't realize it for decades to come?
Tradeshow marketing may, in fact, be moving into something of a Golden Age. Look at what's happened in the past decade or so: an influx of a variety of new products and technologies that is impacting the bottom line and exhibiting capabilities and impact in unforeseen ways.
Fabric graphics, for example, have pretty much taken over the tradeshow floor. Sure, you could see fabric graphics ten years ago, but they weren't much to look at. The printing quality was suspect, and the fabrics were not all that great. But technology has improved fabric printing by leaps and bounds, and the same has happened to the fabric that is used for printing.
And what about light boxes or back lit fabrics? Just a decade ago salesmen would come through our door pitching the next generation of LED lights, which were definitely impressive. But the past ten years have seen a drastic drop in the cost of LED lights, and a sharp uptick in the quality of the lights.
And what about social media? Fifteen years ago, social media frankly didn't exist. Online promotions were barebones at best. Email marketing was fairly well established, but preshow marketing stuck mainly to traditional channels such as direct mail and advertising. But now, any company that doesn't engage in using Twitter, Instagram, Facebook and add on some elements of their outreach via YouTube and LinkedIn is increasingly rare. All of those social media channels have matured greatly and can be used to drive traffic and move people around a tradeshow floor.
Video is also part of the renaissance of tradeshow marketing which contributes to the idea that we're experiencing a Golden Age. More and more exhibits show off one or more video monitors, and you'll increasingly see video walls, which grabs visitors' eyeballs with a visual impact that was previously unobtainable, or only at an ungodly price. Video production has also come down drastically in price and obtaining great footage to go with your video messaging at a lower cost means more exhibitors can show off a lot more of their brand for less. Drones, for one example, have given anyone the ability to drop in aerial footage into their brand videos for a few dollars, instead of the thousands of dollars it used to cost. Most brand videos I see at tradeshows have at least some drone footage, and I suspect that most people don't even give it a second thought (I do – drone footage is freaking cool, man!).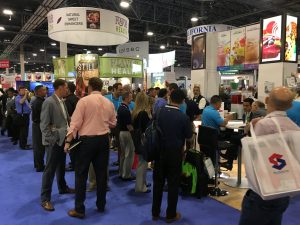 Add to all of that the coming-of-age of Virtual Reality, which will open doors to creative people getting involved to do more fantastic VR for tradeshows. The VR I've seen so far has been disappointing, as were the first few VR games and programs I've seen. But lately the bar has been raised, and the quality and creativity will come up.
What about data tracking and electronic product showcases, such as ShowcaseXD? This and similar programs will not only allow exhibitors to show off products in an easy format, the data that comes out of these systems proves to be extremely useful to companies. Didn't have anything as sophisticated as that only a decade ago.
Automated email has been around for perhaps a couple of decades, but that also gets more and more sophisticated, and combined with a data entry, product catalog or context on a tablet, marketers can send out detailed, personalized responses based on visitors' interests.
All of these – and more technologies that I've either missed or are in their infancy – are having a great impact on tradeshows and giving exhibitors the ability to maximize their dollars, create a bigger splash, take home more data and find an edge in a very competitive marketplace.
If not a new Golden Age of Tradeshow Marketing, at least a Renaissance or resurgence.