One of the most valuable aspects of tradeshow marketing is the ability to reach markets you would not normally be able to reach. In fact, it's what has helped Bob's Red Mill grow through the years. Bob Moore, the iconic Bob of the company, recognized early that by exhibiting at regional and national tradeshows, they could get their products into markets that would otherwise be extremely difficult to crack.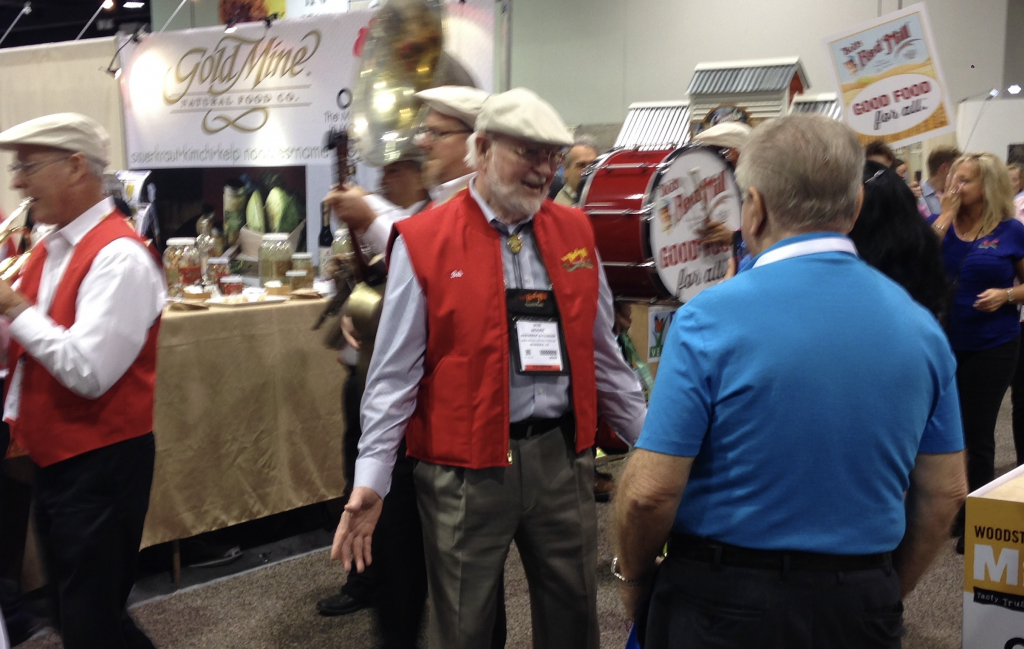 It means going to the right shows where attendees are from companies that can ramp up distribution, that can become good partners. It means making those connections and deepening them over the years so that your products are valuable to them, and their ability to distribute into outlets that you would have a difficult time doing on an individual basis is valuable to both parties.
Yes, selling and making connections at tradeshows is important. But one of the most important things to recognize is that once you meet and acquire a partner there, part of the purpose of the show is to use it as a platform to introduce new products. Not only that, but when you're in those longer conversations with partners, you can dig deeper into what's important to them and their end users, the consumers. Feedback is critical not only to making sure the right products are being created and manufactured, but for keeping the lines of communication open and honest. When problems come up, if you have a good partner, the communication can be candid, and problems can be addressed. Often a tradeshow is the only face-to-face meeting that partners have each year, and the value of meeting and shaking hands and seeing people in person cannot be overstated.
Use the tradeshow as a way to find and open new markets. Keep in mind that relationships will solidify as time goes by and the face-to-face communication is an important part of those relationships. Which you get when you sit down across the table at a tradeshow.
---