What are the indicators that tell you when it's time to invest in a new tradeshow exhibit? What does it take to justify the expense, which can often be very large?
Naturally, there's no single answer that applies across the board. However, if you, as a tradeshow marketing manager, feel it's time to make a major upgrade, you're put in a position of having to sell the investment to management. Here are a few things that you might consider in the process.
1. Can you point to tradeshow marketing as a consistent method of bringing in leads? And are you turning those leads into clients? If that's true, the question may be: why do you need to fix it? Isn't it already working?
It may indeed be working. But if you're consistently running into issues such as growth, lack of space, too many visitors in such a small space, it may be that you are in need of a bigger space and hence, a bigger booth. One way to determine this is to track visitors by counting, or by anecdotal evidence from your booth staff.
If tradeshow marketing is a solid and consistent business driver, it's likely that the people with the purse strings may be sympathetic to the request.
2. Consider the prospect of NOT doing anything. What would happen if you did NOT invest in a new booth? Are you satisfied with holding firm with the current booth property? The questions that come up around this question include how old the current assets are, and how is being perceived by your staff and clients at the show.
Another part of this conundrum is this: what are your most direct competitors doing? If the top three competitors in your market have upgraded and upsized their booth properties in the last two or three years, the perception will be that you're losing ground to them. And in a competitive market, perception is critical.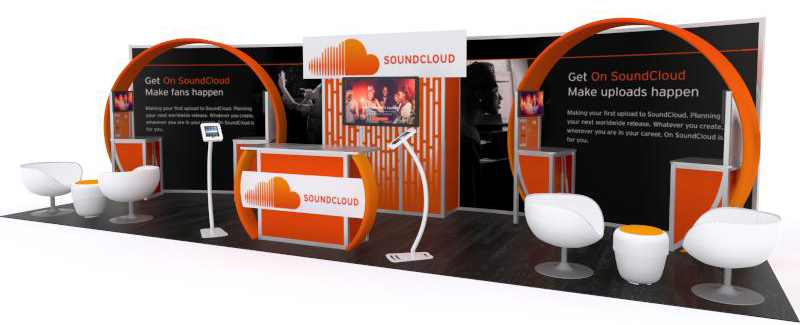 3. Do your research. What are your competitors doing? What are the strengths, weaknesses, opportunities and threats from within and without? A simple SWOT analysis can tell you a lot about where you are and where you might go from here.
4. Ask yourself if a new booth is really the answer. What about investing in your booth staff instead or in pre-show marketing and post-show follow up? Support your staff with training and education that allows them to more properly interact on the show floor with attendees by asking the right questions. Maybe a booth isn't really right yet, but a smaller investment in the staff may yield good results without the larger booth investment, which can then be put off a year or two or three.
5. If a new booth is the answer, spend some time assessing how to understand the investment of capital, what's involved and when it will be delivered and how it will happen. This will likely mean talking with booth designers and fabricators to get an idea of how much time and money it would cost to develop a design and construct the booth.
6. Once these items are assembled, they should be presented in the context of the life of the booth. Do you plan to use the booth for three, five, or seven years before considering major upgrades? In the case of one client who had committed to a 30×30 island booth in 2012, they had an opportunity to upgrade the space and the booth in 2015 to a 30×40, and decided the investment was worth it.
7. Determine how the new booth will change those who are tasked with the logistics of setting up and dismantling the booth, staffing it for the shows and inviting more clients for one-on-one meetings. In my experience, upgrading to a larger booth will modestly impact the marketing staff, giving them more opportunities to meet more clients and spread the word about the booth. Costs for set-up and dismantle will rise. Shipping costs will rise. Stepping up to a new booth is a major commitment, but it can often be well worth it in the return on that investment.
8. Now it's time to present the final proposed cost. You've assembled a design and fabrication team that is capable. You have a reasonable price range for the project. While the bean-counters will want to justify the case in a hard dollars won vs. dollars spent, in addition to showing how the cost will be justified by the return with new business, detail the 'soft' return. These soft reasons to spend the money may include increased business opportunities due to a larger booth, more visibility at the shows, easier and quicker set-up times, perception of being bigger and better than your competitors, better branding opportunities in your booth, and so on. Be as specific as possible. For instance: "our new booth will give us a 300% increase in visible graphic display area to show off our brand and products compared with our current display."
Use whatever combination of these methods you deem appropriate for your situation. Need help? Give me a call or drop a note and I'll be glad to chat!