This is a guest post by Mark Yuska.
With well over 10,000 different tradeshows happening in the United States annually, it is no secret that it can be a daunting task to choose the right type of trade show for your company to sponsor. After all, no two tradeshows are alike when it comes to their audience, objectives, and theme.  All the research, preparation, and organization that go into designing and creating an exhibit can be especially daunting for small-business owners or first-time exhibitors. If that's you, go with a full-service tradeshow company. They'll take care of every aspect of your exhibit, from start to finish. And if they're really good, they'll show you the ropes along the way! Below are 5 tips for finding the right tradeshow exhibitor company. 
1. Referrals
You can begin your search for a display builder by asking for referrals from your industry associations, colleagues or searching an online query for trade show display companies.
Most reputable exhibit companies have their own websites where you can view their portfolios and learn more about the range of services they offer. You may also want to consider attending a tradeshow in an unrelated industry and see if the particular layout and styles are what you are looking for. Then ask the staff running the trade show for the name of the exhibiting company. Some tradeshow display companies only provide design and production of the booth, while others also assist with shipping, staffing, set up, take down, and the creation of promotional literature, among other services. All of these aspects are something to consider in your search.
2. Have A Goal in Mind
What is your reason for exhibiting? Are you attempting to grow brand awareness, generate leads or make face-to-face connections? This is important because it will play a role in determining the design requirements of your exhibit. When you find a company that you want to work with, it's important to make them aware of your goals so they can use that information to help layout the exhibit floor to help you reach them. If you can have a conversation with an exhibitor company and they immediately start generating ideas based around your goals, then they may be a good fit!
3. Excellent Customer Service
Find a company that offers first-rate project management services to give you a relaxed trade show planning experience. A good customer service team that will go above and beyond to assist clients. At every phase of the design and fabrication process, this company will collaborate with you in order to ensure that your exhibit reflects your ideal brand image. A bonus would be if the company will stage all of our tradeshow booths in their facility before the event so you can experience your booth in person or via video.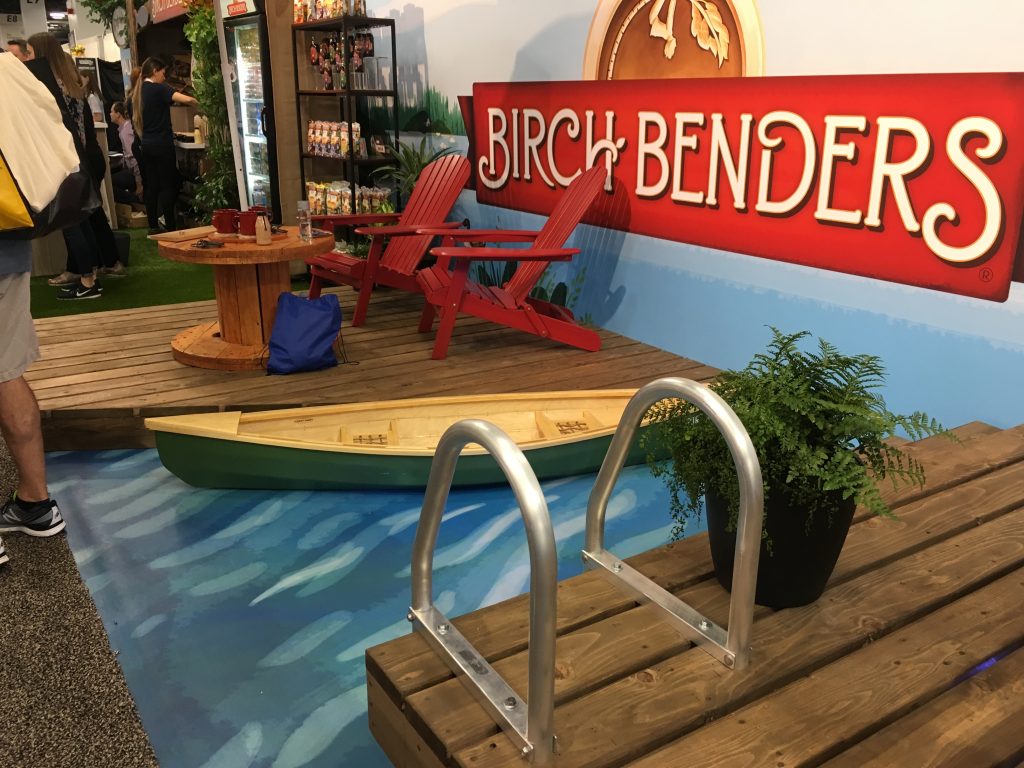 4. A Portfolio of Past Tradeshow Booths
When clients are seeking design services, they should pay careful attention to the portfolio provided by the exhibit design company. A portfolio gives potential customers insight into the company's past work and tells the customer whether they can get the results needed from the designer. Find companies that have a vast portfolio. Again, not one tradeshow is the same. Yours shouldn't be either. You want to gear it toward your goals and your potential audience. A great experience will keep visitors coming back in future years. 
5. Proven Track Record
If you're searching for companies online, you'll usually find this information on the "about us" and "testimonials" page of their websites. Look for information on how long they've been in business, as well as the earliest events for which they helped their clients and customers.
Generally, it's best to look for established companies that have been in business or doing business for at least a decade, as they're the most likely to understand your unique needs as a business and have a proven process for preparing for trade shows.
There you have it, these are five really important aspects to keep in mind when you are in the process of setting up a tradeshow and trying to find the right exhibitor company to partner with. Remember not to get too stressed out. Find a company that can be an extension of your team and that gives you the trade show you have been envisioning throughout your planning process.
Mark Yuska in the President of Alliance Exposition. Alliance Exposition is a General Service Contractor that focuses on setting up trade show exhibits for small to medium size events.